Breaking records and taking names–of both designers and artists alike. 2018 was a year to remember for our Fine Art & Modern Design departments, which saw records set for notable artists such as Andy Warhol, Joan Mitchell and Larry Zox. Zachary Wirsum and Anastasia Hall of our Fine Art department and Hudson Berry of our Modern Design department tell us about the objects that stood out to them most from the 2018 calendar of sales.
Anastasia Hall is a senior specialist for the Fine Art Department at Leslie Hindman Auctioneers. During her time as an undergrad at Brown University, Ms. Hall interned at the Art Institute of Chicago and was published in Impressionism at the Art Institute and Henri Matisse Retrospective. Upon completing her undergraduate studies, Ms. Hall enrolled at the University of Chicago's masters in Humanities program and joined Leslie Hindman Auctioneers as an account executive and cataloguer in 2012. She eventually transitioned to the New York city based auction house Paddle8. During her tenure there, she handled high profile single-owner sales for the Tory Burch Foundation, Gilt Groupe, Robin Williams estate, Jean Pigozzi, Lynn Wyatt, Carlos Mota, and Andy Spade. Ms. Hall completed her appraiser's license and worked for Winston Art Group before rejoining Leslie Hindman Auctioneers in July 2018.
Anastasia Hall's Favorites from 2018
Stacks up 1st Avenue at 34th Street By George Ault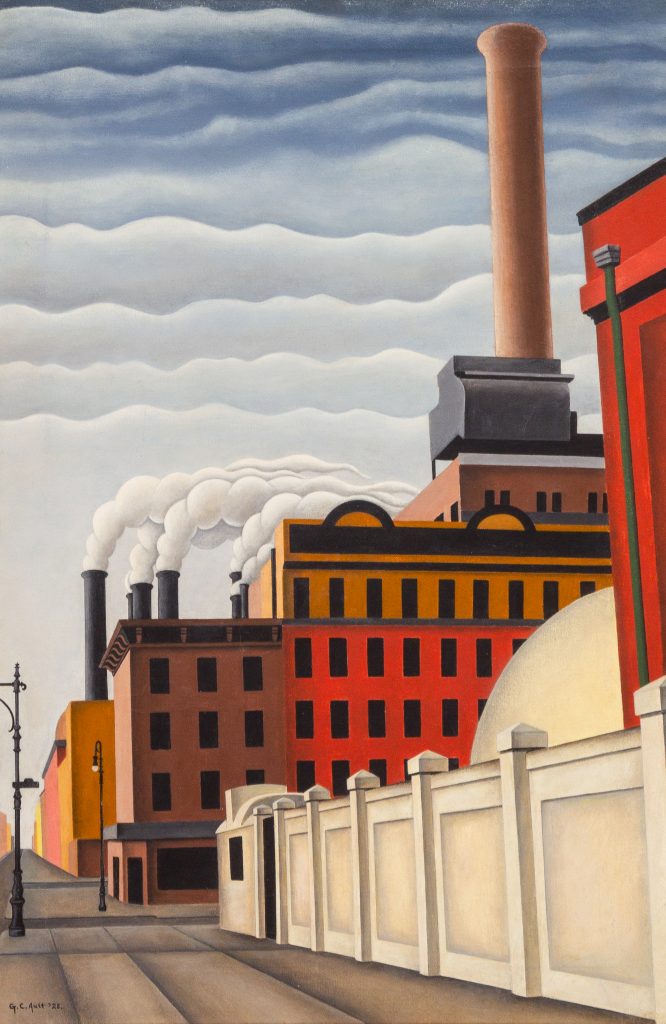 Precisionism is a subset of American Modernism, the first organic modern art movement in the United States. The Precisionist style, which first emerged after World War I and was at the height of its popularity during the 1920s and early 1930s, celebrated the new American landscape of skyscrapers, bridges, and factories. This work, by George Ault, is a textbook example of the style.
Sold For: $372,500
December 13, 2018
The Aspens, Late Afternoon, Isles of Shoals by Frederick Childe Hassam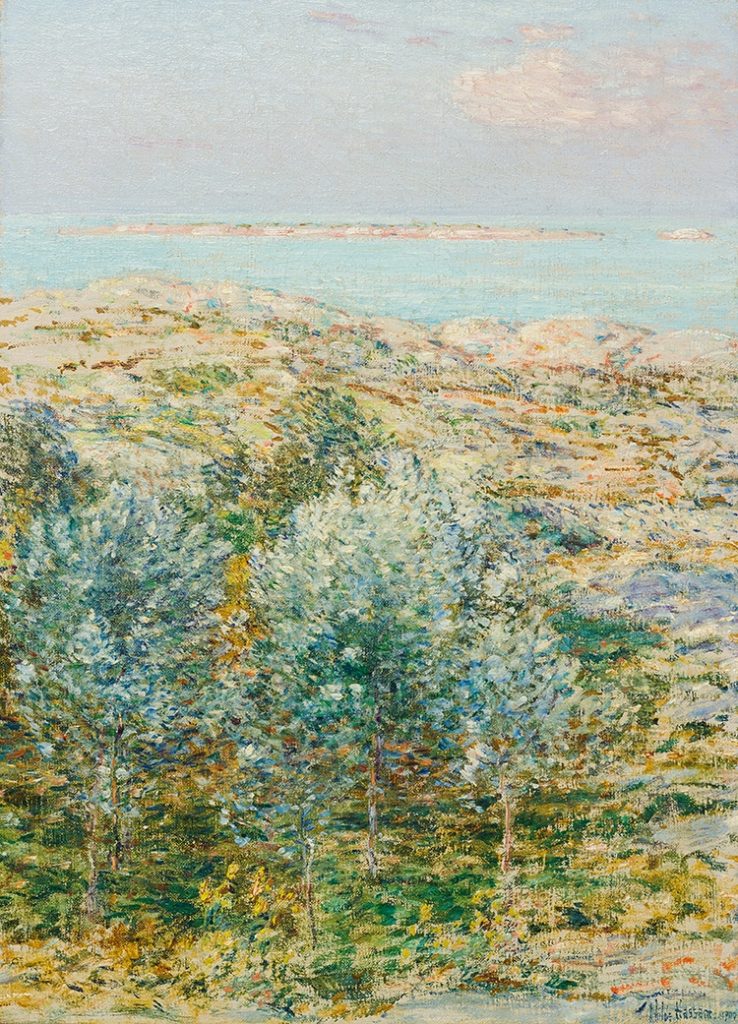 Painted in a brilliant impressionistic manner, Isles of Shoals was a special location for the artist, inspiring almost ten percent of his works. The once popular vacation spot no longer houses permanent structures, so Hassam's work preserves a unique moment in time.
Sold For: $93,750
October 15, 2018
 Mick Jagger by Andy Warhol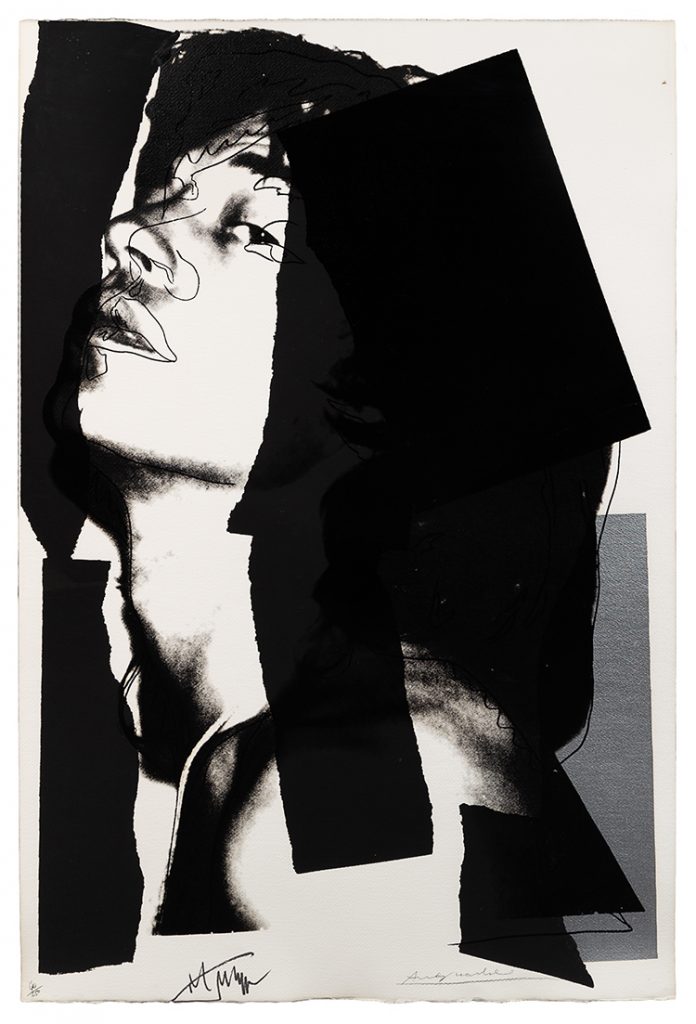 Mick Jagger defined rock and pop stardom. It's easy to see why Warhol was so drawn to him as a subject. Mick Jagger (F. & S. II.144) set a record for the highest value achieved at auction!
Sold For: $62,500
October 2, 2018
Zachary Wirsum's Favorites from 2018
Zachary Wirsum is a senior specialist for the Fine Art department at Leslie Hindman Auctioneers. Mr. Wirsum joined the firm in 2007 as a fine art registrar and became a department specialist in 2013, specializing in Post War and Contemporary Art. He evaluates and appraises over 5,000 works of art each year, including property for insurance, donation and estate tax appraisals. Mr. Wirsum works with leading international committees and experts to authenticate important works handled by the department and has built strong relationships with international dealers, private collectors, galleries and museums. Prior to joining Leslie Hindman Auctioneers, Mr. Wirsum spent three years at The Chicago Conservation Center as an assistant director and conservator. He studied at the School of the Art Institute of Chicago where he received a Bachelor of Fine Art.
Unbelievable Refuge  by Ray Yoshida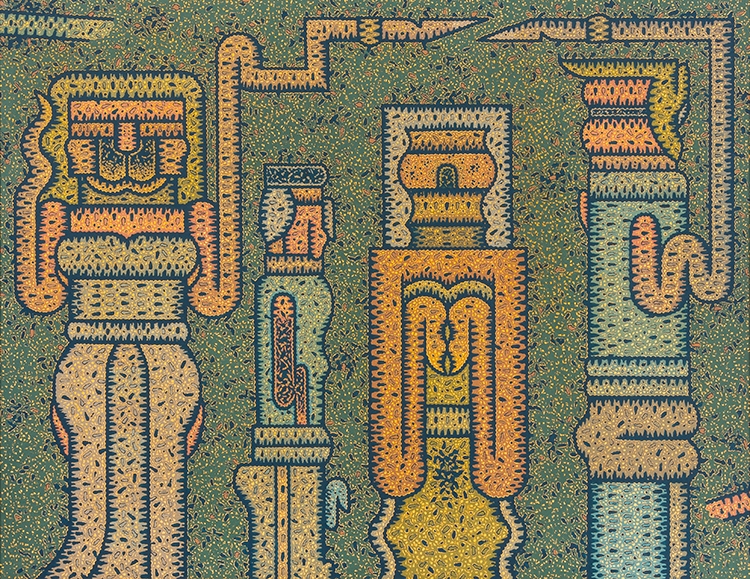 I had the pleasure of knowing Ray Yoshida, and the way he thought about art was just as extraordinary as the paintings he produced. It was an honor and a privilege to set an auction record for his work with the sale of Unbelievable Refuge, an exceptional example that reflects Ray's sensitive use of color, considered composition and deft execution of ambiguous imagery.  The painting was also exhibited in the famous Who Chicago? show in the early 80s, the catalogue for which has become something of an Imagist instruction manual.
Sold For: $52,500
May 23, 2018
Cube 28 by Al Loving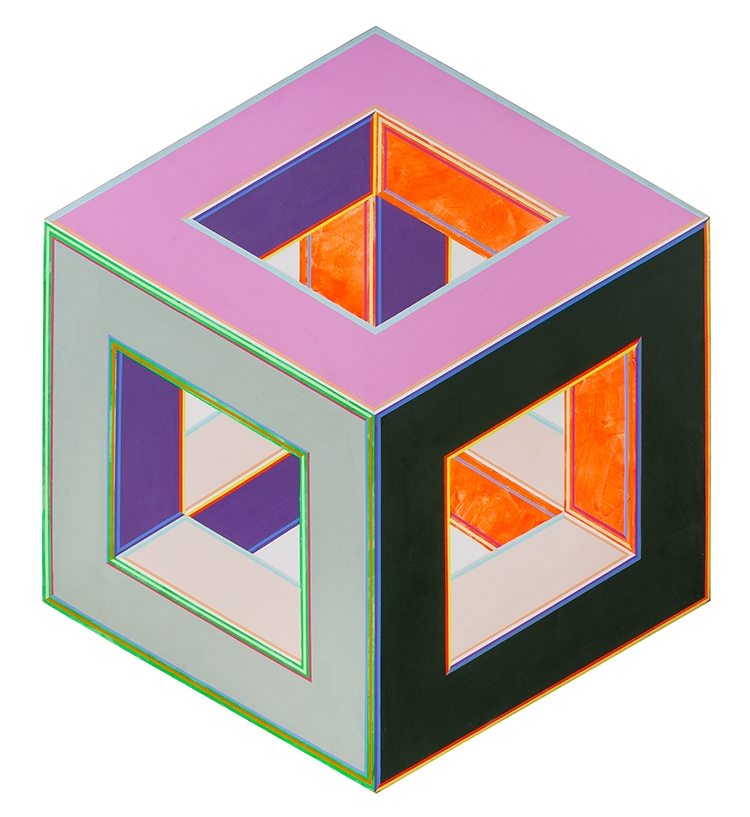 Painted almost 50 years ago, Al Loving's Cube 28, still feels extremely current and refreshingly relevant. I am especially drawn to work that transcends era. The timeless quality of this shaped canvas perhaps speaks to the truth of geometry as there is always only one answer in math. For me the unconventional color choices juxtaposed to the ordered organization of the lines and shapes are what makes this work really sing. Surprise plus given equals amazing in this proof.
Sold For: $112,500
December 13, 2018
Otley by Larry Zox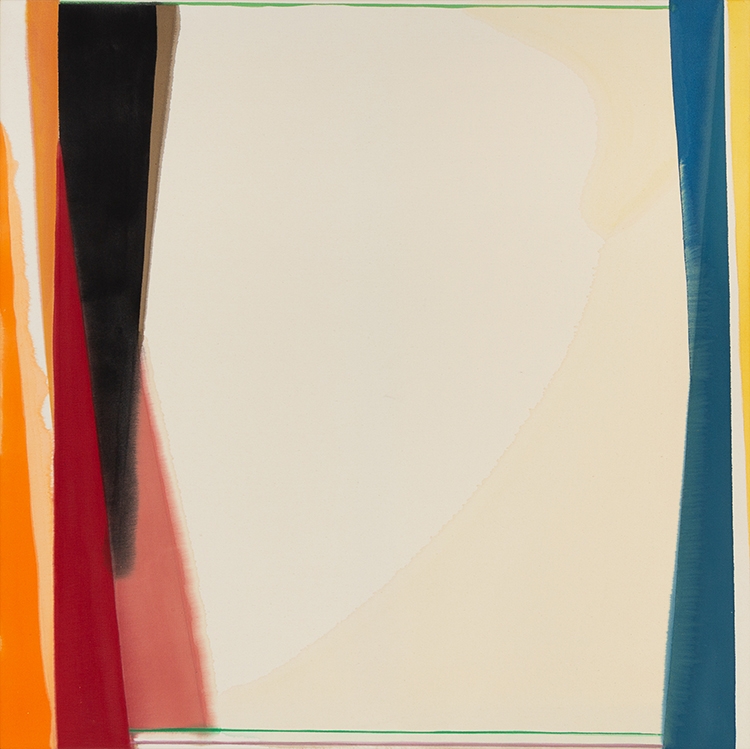 I find Otley to be an almost perfect example of painterly restrain, with Zox expertly applying just enough color to achieve beautiful balance on the canvas. His brave use of a large central swath of negative space makes this painting more about what is not painted than what actually is. Simplicity is deceptively challenging, every element down to the color choice and breadth of mark has to be absolutely spot on for the whole thing to be successful, and in this one, Zox knocks it out of the park
Sold For: $45,000
October 2, 2018
2 Slaves #2 and White Dog 2 By Jonas Wood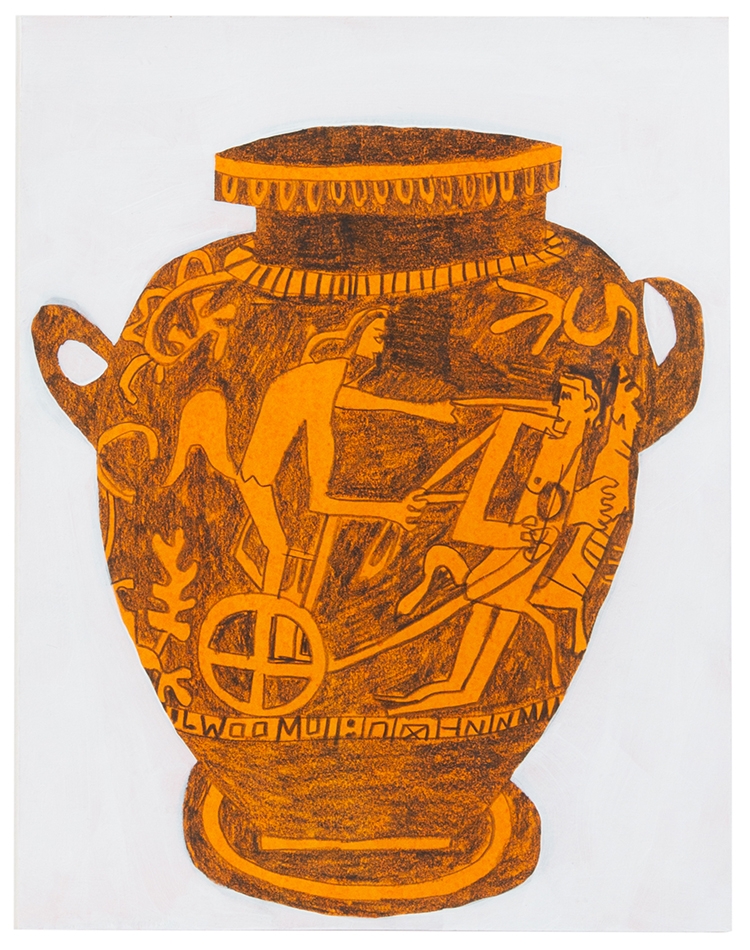 I enjoy stylized representational painting and drawing immensely as it often captures an essential quality of an object that is more real than realism. Jonas Wood's 2 Slaves #2 and White Dog 2 presumably drawn from observation, both demonstrate a confidence of mark making that requires the viewer to accept the world as the artist sees it, and we are rewarded for doing so. The contemporary presentation of classical antiquity as subject matter adds a conceptual layer that is also compelling.
Sold For:  $131,250
October 2, 2018
Hudson Berry's Favorites from 2018
Hudson Berry is a specialist for the 20th Century Design department at Leslie Hindman Auctioneers. Mr. Berry joined the firm in 2018 as a department specialist. He evaluates, appraises and catalogs over 3,000 works of design each year, including property for insurance, donation and estate tax appraisals. Mr. Berry serves a Head of Sale for three biannual sales, Modern Design, 20th Century Decorative Arts and 20th Century Glass. Between the three sales, the department is able to offer works spanning all major design movements of the 20th century from Art Nouveau through Postmodernism.  Prior to joining Leslie Hindman Auctioneers, Mr. Berry served for eight years as co-founder of Condition Report Conservation, a conservation and restoration studio focused on 20th century design working with some of the nation's leading galleries, collectors, institutions and design fairs.
Gae Aulenti – Jumbo Coffee Table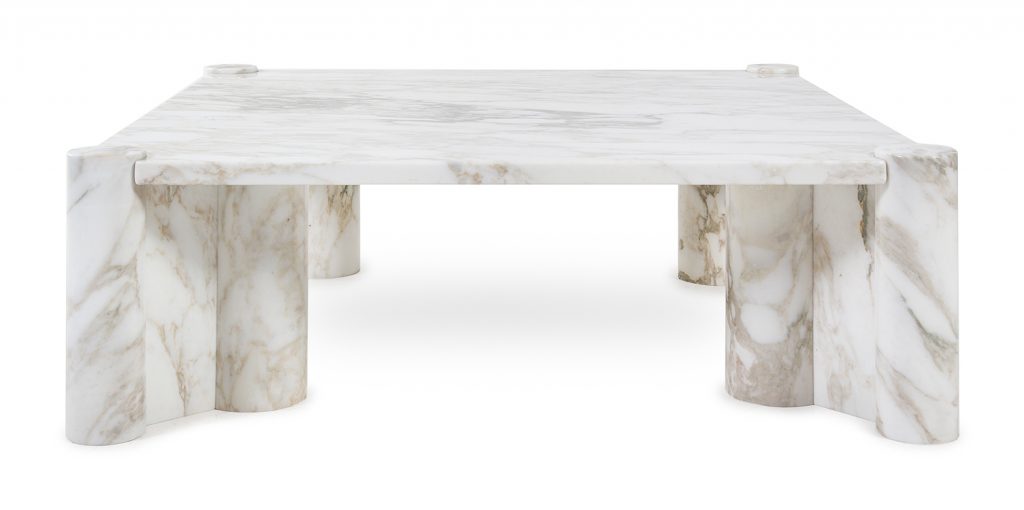 From architecture to sculpture to design – marble and Italy have been synonymous for centuries. With this table, Aulenti effortlessly utilizes her country's rich history with the material to create a modern vision of functional design completely her own. Typical of Ms. Aulenti, her clever juxtaposition of tradition and innovation produces a pleasing duality of austerity and playfulness – one of the things I love most about Italian design.
Sold For: $10,000
November 14, 2018
Edward Moulthrop – Large Vessel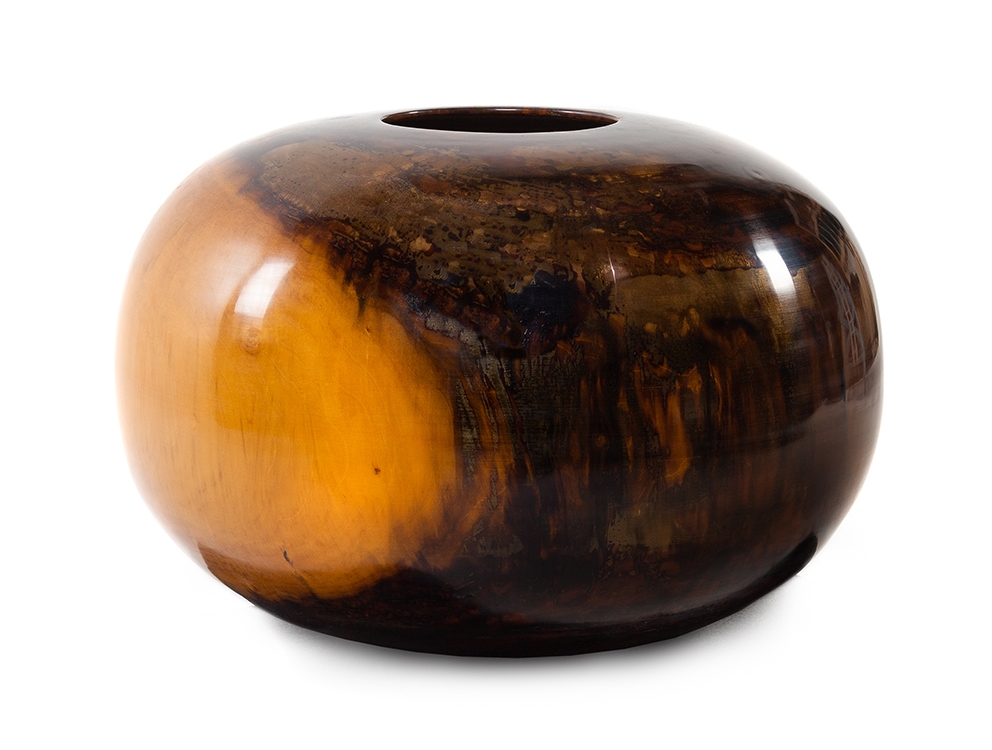 Known as the father of modern woodturning – Edward Moulthrop, together with his sons, played a key role in defining the American Studio Craft Movement. This particular example of the artist's work was one of the most exciting (and largest) we've seen in years! While seemingly simple in form, Moulthrop uses scale in conjunction with the wood's figured vibrant surface to transform the orb shaped vessel into an abstract interplay of color and depth only achievable by the hands of a highly skilled artisan. With a diameter of 32 inches, the piece truly has a living presence.
Sold for: $4,000
November 14, 2018
John Kuhn- Untitled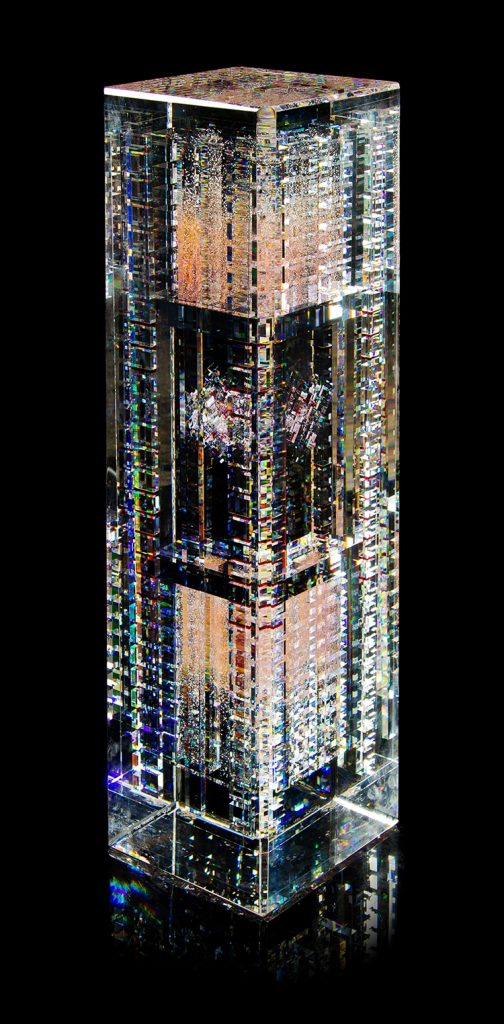 At first glance, one can't help but marvel at the technical virtuosity and detail in Kuhn's glass work. However, with time and contemplation it is revealed to the viewer how the artist explores the metaphysical through the physical. Kuhn, along with many of his contemporaries in the Studio Glass Movement, look to light as their primary source of inspiration from conception to execution to revelation. Light and its ability to shift and transform is Kuhn's guiding force in creating what he calls "architectural models for an inner world".
Sold for: $37,500
November 14, 2018
Franco Albini – Wall Unit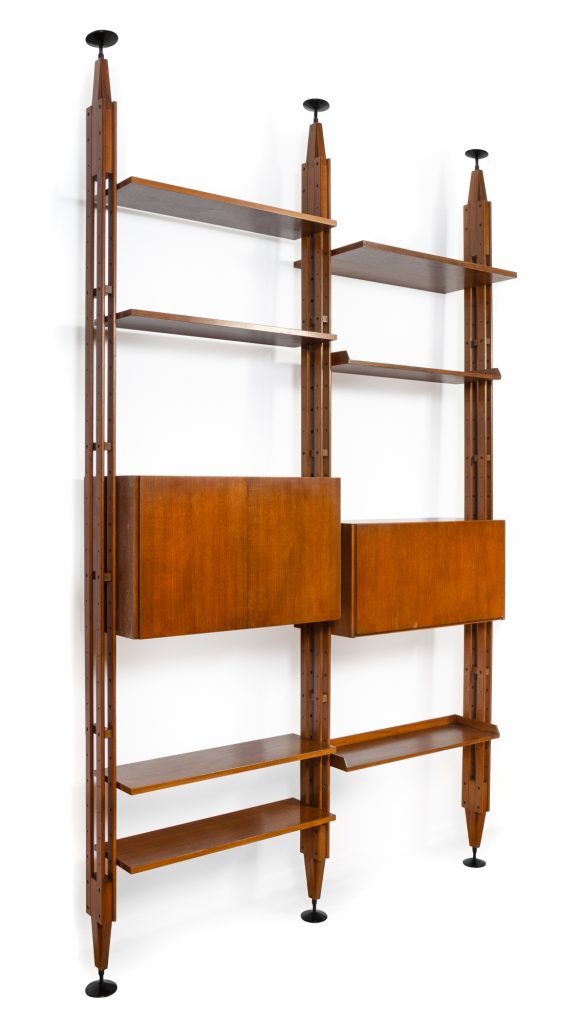 We love modular storage, and this wall unit by Franco Albini just might be at the top of our list. Aside from being a highly functional piece of design, the unit serves as the perfect visual accord of Albini's work as a Neo-Rationalist architect and industrial designer. Of course, as one would expect from post-war Italian design, the craftsmanship, materials and build quality are of the highest order.
Sold for: $4,000
November 14, 2018