It should come as no surprise to those familiar with Hermès Paris that the logo of the legendary lifestyle brand, stamped and embossed across a plethora of luxury goods, has been a horse drawn Duc carriage since the 1950s. A Duc in the French monarchy was a high ranking nobleman, just below members of the ruling family. When Thierry Hermès began the company with his harness workshop in Paris, France in 1837, he was not focused on serving the needs of King Louis Philippe I, the then King of France, but rather French noblemen. The company has always focused on taking mundane products of their client's every day, harnesses and saddles, and elevating their design, holding form and function to an equal standard, to make those who are not royal feel royal. Just like the Duc of their logo, Hermès strives to create products for their clients, whether monarchical or not, that infuse their life with the luxury of royalty.
Not long into the twentieth century, Hermès was approaching its hundredth year as a firm, and the house's product line began to expand in the early 1920's. Thierry Hermès' grandson, Émile-Maurice was now in charge of the family run company alongside his brother Adolphe. Not only was the company, at the time named Hermès Frères, ascending rapidly in clientele now serving foreign royalty creating saddles for the czars of Russia, the firm was building upon its history of designing luxuriously functional pieces, with leather handbags. Created simply because Émile-Maurice's wife could not find a leather bag to her liking, the house began what would be a storied history into women's accessories. Over sixty years later, Émile-Maurice's own grandson, Jean-Louis Dumas, would create the iconic Birkin bag at the behest of the purse's namesake, English actress Jane Birkin, who complained she too just couldn't find a bag to fit her needs.
Jean-Louis' father, Robert Dumas, successor to Émile-Maurice, continued to focus on the firm's interest in women's accessories pioneered by his father-in-law in the 1920s, debuting the Hermès scarf in 1937, the year of the company's 100th anniversary. Created from imported Chinese silk, more durable than other silks on the market at the time, and with Dumas' penchant for color and composition, the scarf became an instant success. Hermès' tried and true formula of form and function reigning supreme again. The scarf, with thousands of designs created between its inception and today, has been seen on a plethora of celebrities and royalty. It has adorned the likes of Audrey Hepburn, acted as a sling for Grace Kelly, and to this day is styled as a head scarf by Queen Elizabeth II.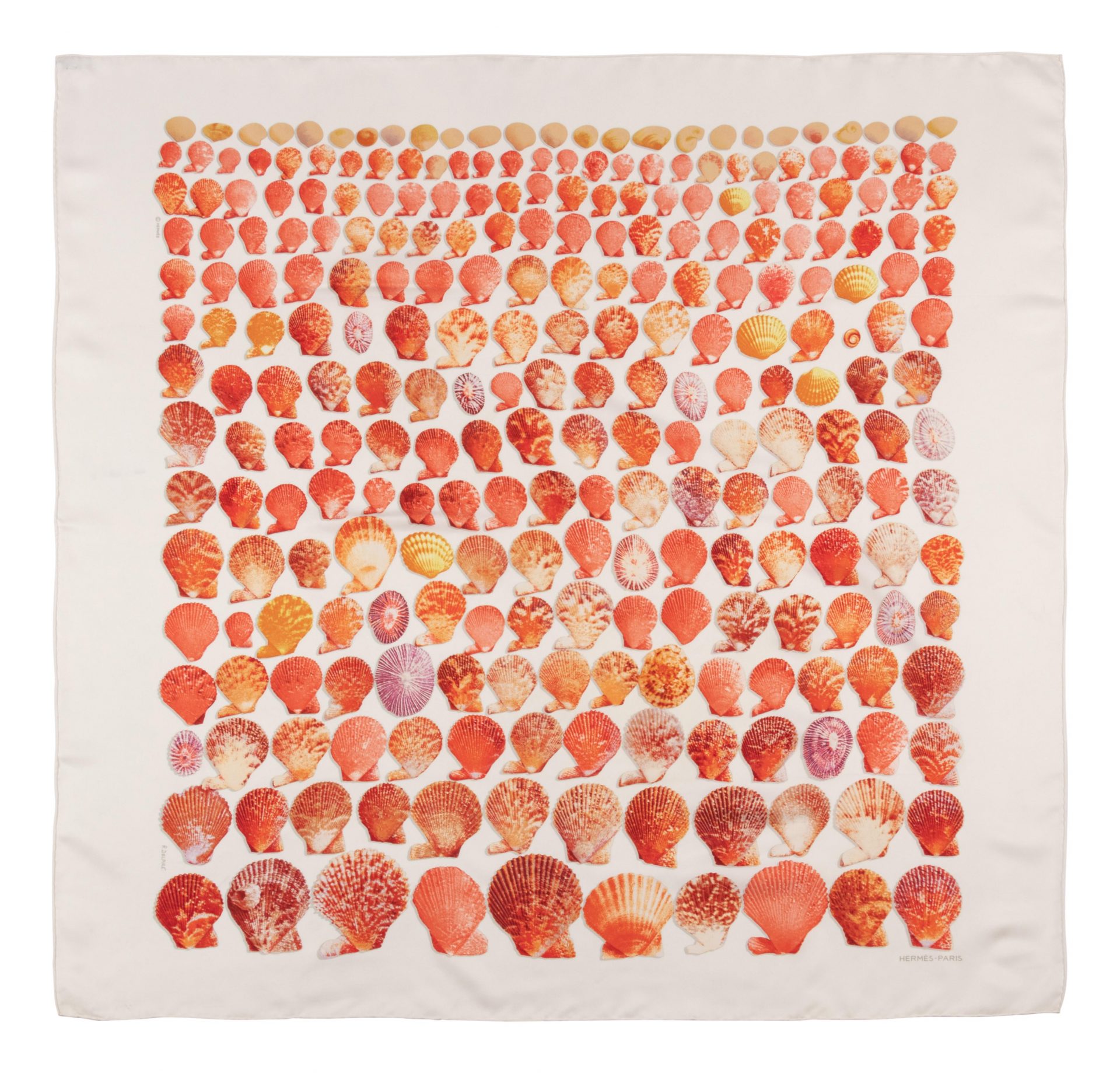 As recently as 2020, the Hermès scarf has found renewed fame with American physician and diplomat Dr. Deborah Birx. During the daily White House briefing, Dr. Birx's ensemble always features a new Hermès scarf, whether wrapped delicately around her shoulders or tied in a classic knot around her neck. America has become enraptured by Dr. Birx's collection, resulting in both an Instagram account dedicated to posting her daily selection, to even a Saturday Night Live sketch during the show's 2020 Mother's Day episode. Prints similar to those found Dr. Birx's own collection will be featured in Hindman Auctions' upcoming auction, Summer Fashion and Accessories (Online Only) Sale 768,  on June 19th, 2020 at 10:00 am.  April 8th, Dr. Birx wore the Rocaille II design complementary to the Coquilles pattern by Robert Delpire from LOT 238 in Sale 768 (Fig. 1). Dr. Birx continued her nature theme by wearing a delicate cherry blossom similar to two scarves soon to make their way to the podium at Hindman, LOTS 220 and 221 also in Sale 768 (Figures 2-3).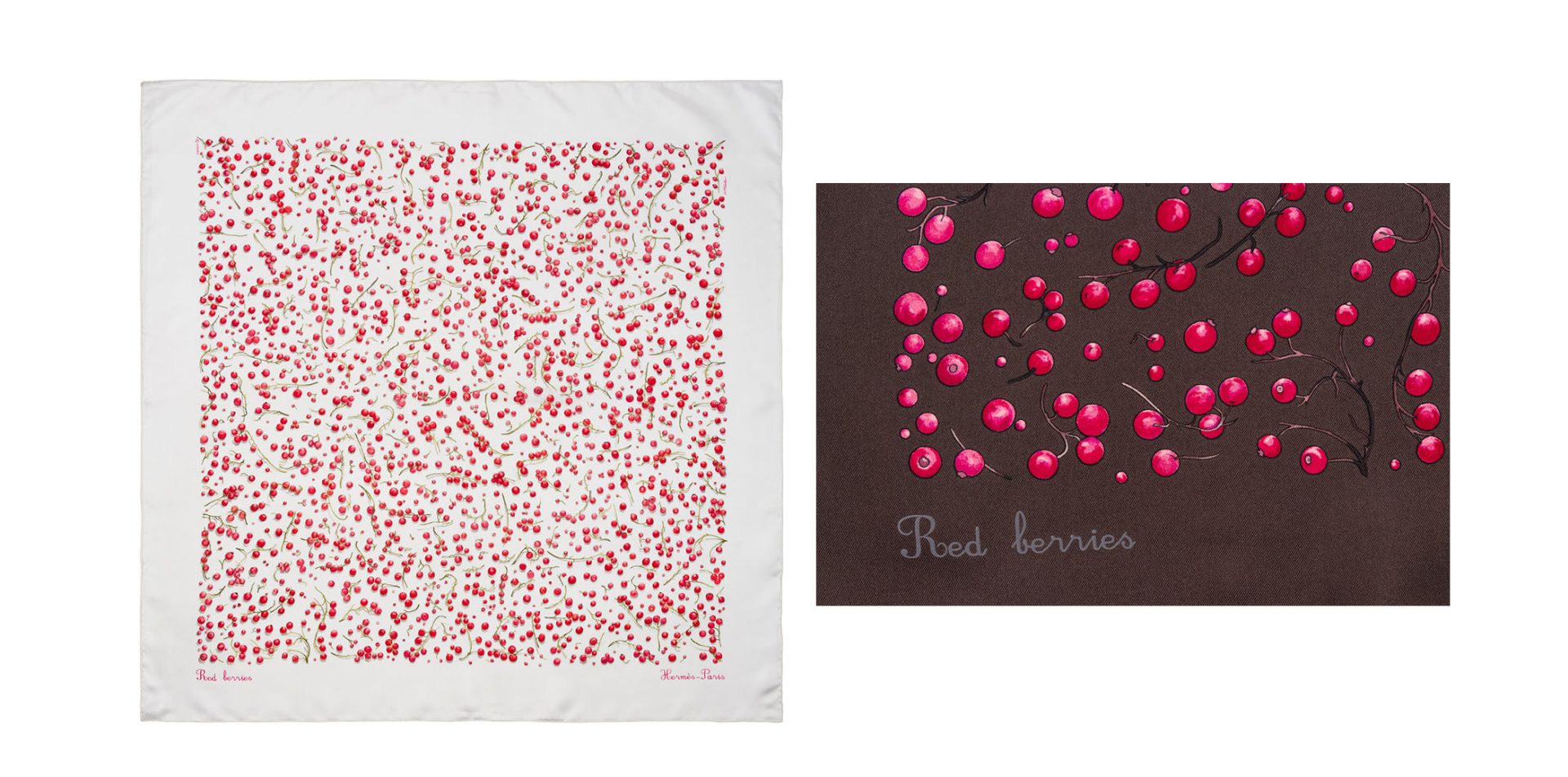 Due to their respective relationships with fashion icons, and royalty, Hermès scarves and leather handbags are wildly popular among vintage collectors and fashionistas alike. With the exclusivity surrounding Hermès' handbags, as stories of waitlists ran rampant in the early twenty-first century, and the bags' reputation for its exquisite hand craftsmanship, buyers often scour the luxury resale market to find the Birkin of their dreams. Pictured, two 40cm Hermès Birkins, lots 271 and 272 from sale 740 Spring Fashion and Accessories, were won for significantly less than they would have cost the bidder had they purchased the items in store, making fashion dreams accessible for devotees to Hermès (Fig. 4). However, significantly less does not mean lesser, as this deal still costs bidders $7,500 and $5,750 respectively.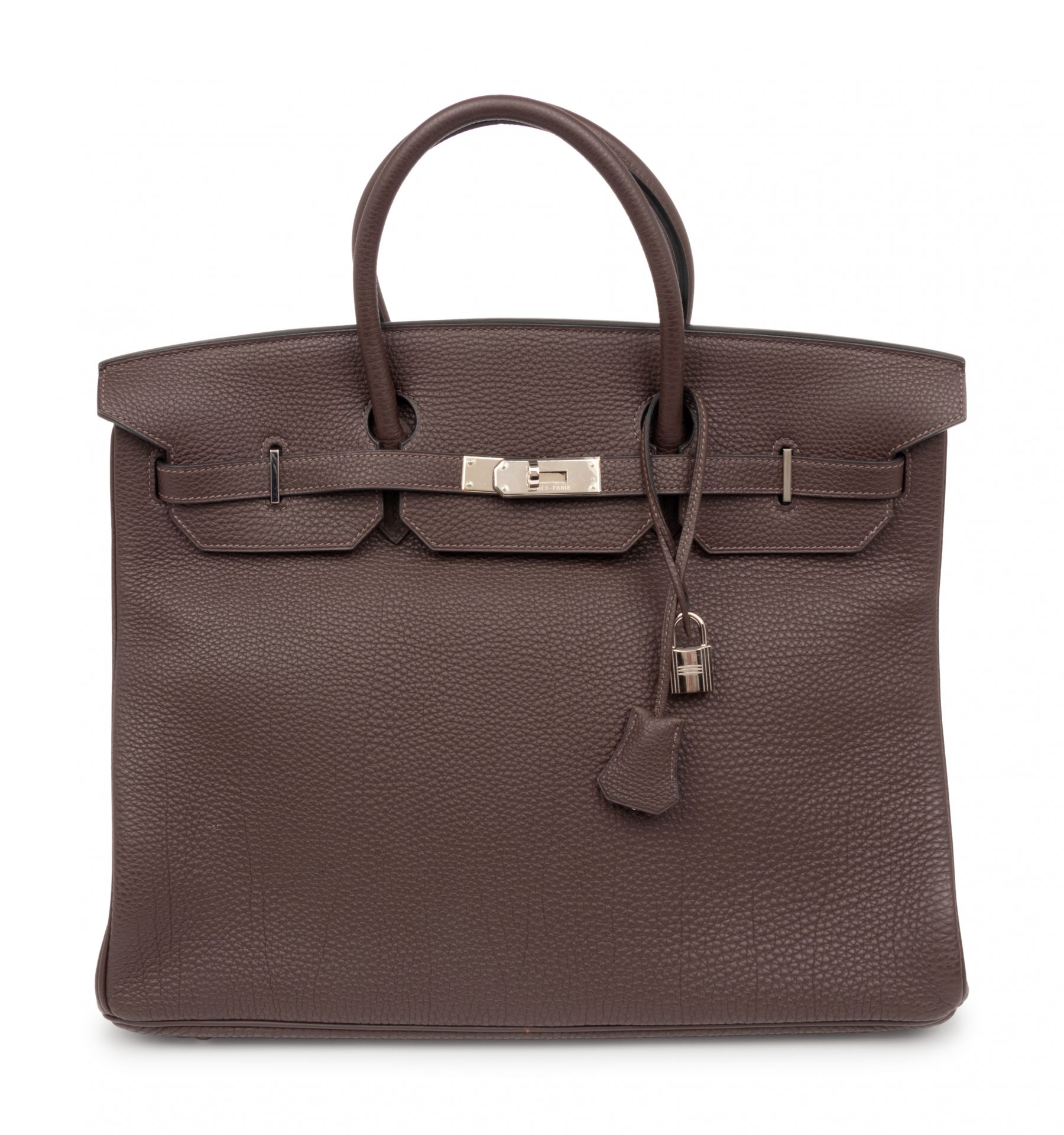 Scarves are similarly a great deal at auction, with the opening bid asking a mere $150 or less, with lots 262 and 266, pictured, selling at the opening bids (Fig. 4). The auction world works to continue Hermès' vision, whether royalty or not, luxury is not inaccessible, and should be integrated into even our most functional pieces with ease.