Leslie Hindman Auctioneers is proud to offer a selection of works by Thomas Hart Benton from the Estate of Ann and Lee Constable.
The Constables met in Kansas City and were married in 1942. Lee served in World War II, and after the war, he and Ann worked together in his family business, Constable Bindery. In 1960, Ann and Lee Constable became neighbors of Rita and Thomas Hart Benton, resulting in a close, life-long friendship. Benton often invited Lee over to enjoy bourbon together or asked him to drive on road trips which were supposedly "boys only," but Benton always invited Ann anyway.
Whenever Rita wanted to see Ann, she simply went to the Constables' back door and shouted "Ann, are you in there?" and then let herself in. The couples enjoyed this close friendship until Benton's sudden death in 1975 at the age of 85. When Rita found her husband collapsed in his studio, she immediately called Ann for help. Ann was quoted at his funeral saying, "Tom Benton isn't dead…a man who painted so much life will never die." Rita passed away just months after Benton's death.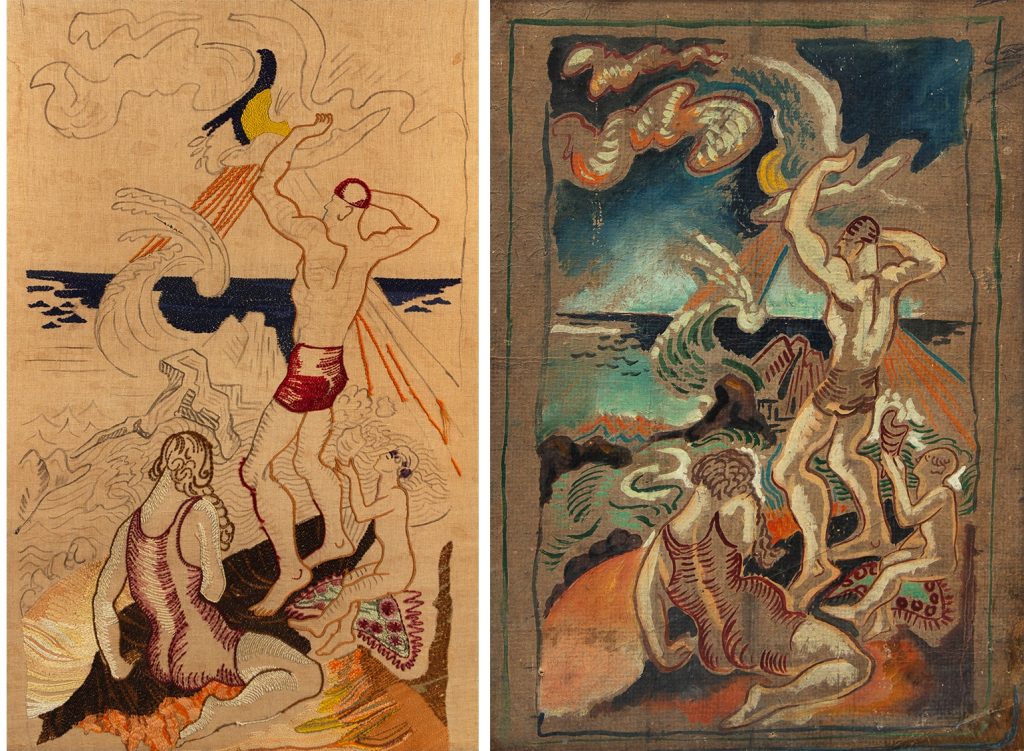 Over the years, the couple received many of the artist's works, and Ann later became the foremost authority on his art, handling many of his works when she opened her business, Constable Gallery, Ltd. in Kansas City. She retired in 1991, but continued to be one of the most important dealers of his work.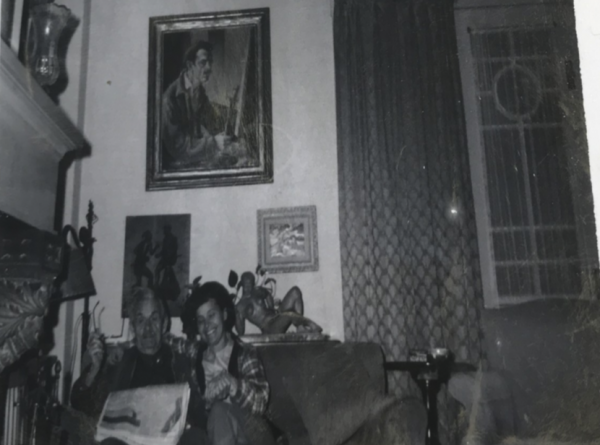 The Constables made efforts to honor the legacy of their dear friend through charitable ventures. In 1996, they founded the Friends of the Benton Home to raise funds to maintain Benton's residence as a public museum. Additionally, they co-founded the Benton Foundation to fund a statue of Benton on the campus of the Kansas City Art Institute. Following Ann's death in 2000, Lee donated "Mildred," an oil painting by Benton, to the Nelson Atkins Museum of Art in her honor.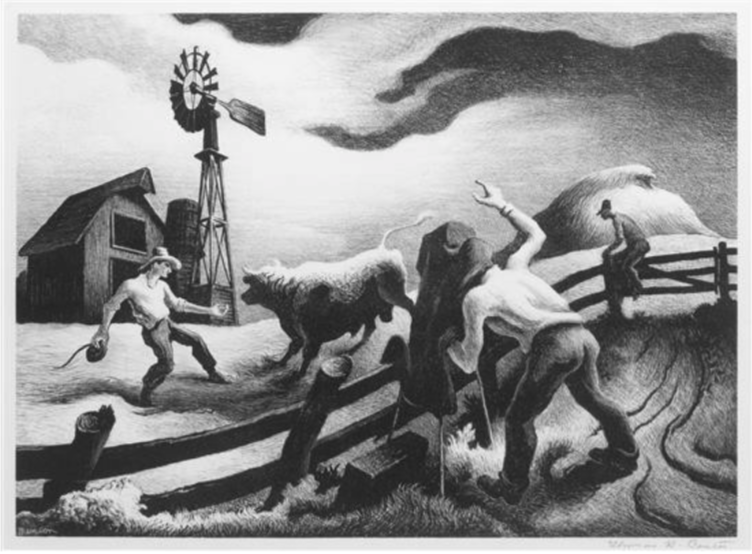 Hindman will offer a number of Thomas Hart Benton items at auction this October. Included in our October 15 American and European Art auction is a study for Benton Family on South Beach, 1922, that was later traced on linen and embroidered by Rita Benton that same year. Both the study and the tapestry were acquired by the Constables directly from the Bentons. Eleven lithographs by Benton along with two bronze figures depicting his likeness and a selection of related books from the Estate will be offered in our St. Louis Fall Auction on October 12.