Coco Chanel, a titan of French fashion, developed a relationship to accessorizing and costume jewelry that reigned supreme in the early twentieth century. Costume jewelry has become synonymous with the brand because she used it in unconventional ways: she transformed entire looks through the layering and mixing of rare and common materials, and she challenged societal expectations about when and where jewelry should be worn. However, it should be noted that fellow competitors in the French luxury market, like Hermès and Louis Vuitton, were not entirely ignoring women's accessories either.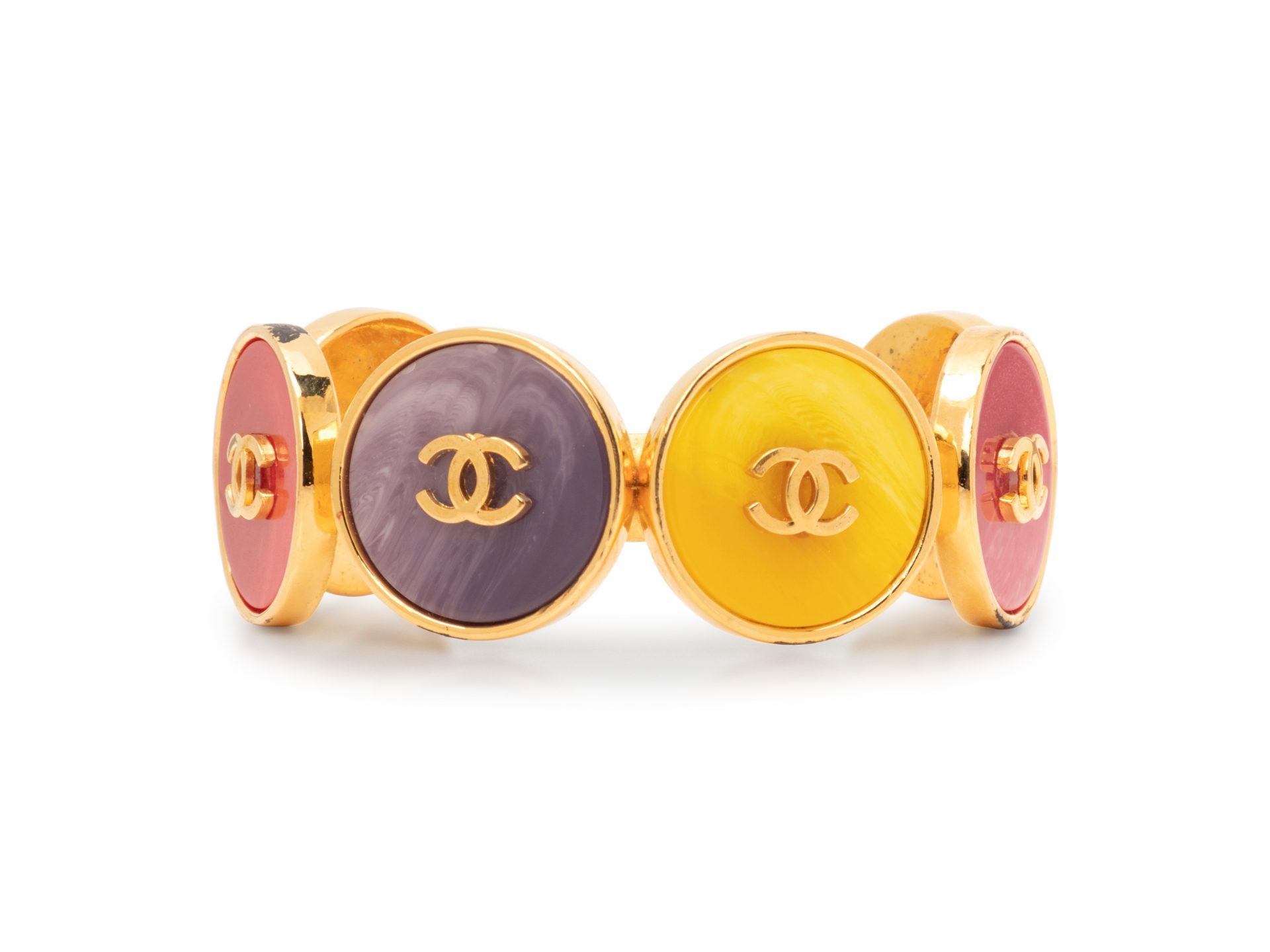 Hermès, at the time primarily a luxury manufacturer of leather harnesses and saddles for horseback riding, began an expansion of its women's accessory line in the 1920s, beginning unsurprisingly with leather handbags. In fact, Hermès' accessories began a visual exchange with one another in their design, with the Kelly leather bracelet debuting in the late 1930s, after actress Grace Kelly was spotted several times toting the Sac à dépêches, later renamed the Kelly bag. By the mid 1940s, Hermès was producing their now famous minimal, yet impeccably crafted, enamel bracelets in Austria. A design in direct opposition to Chanel's preference for excess, the enamel bangle is truly a piece made in Hermès' functional luxury ethos.
In the early to mid-twentieth century, Louis Vuitton was preoccupied with solidifying its brand as the premier luxury manufacturer of steamer trunks, train cases, and travelling bags alike. It was not until the early twenty-first century that Louis Vuitton took to women's jewelry, under the direction of Creative Director Marc Jacobs, in 2001. However, the house focused on integrating its travelling and voyager spirit into fine jewelry, opting for working with materials like diamonds and colored gemstones. Later, when Louis Vuitton ventured into costume jewelry, the designs similarly heralded the brand's origins in luxury travel, basing designs off the iconic LV monogram leather pattern patented by Louis Vuitton in 1896.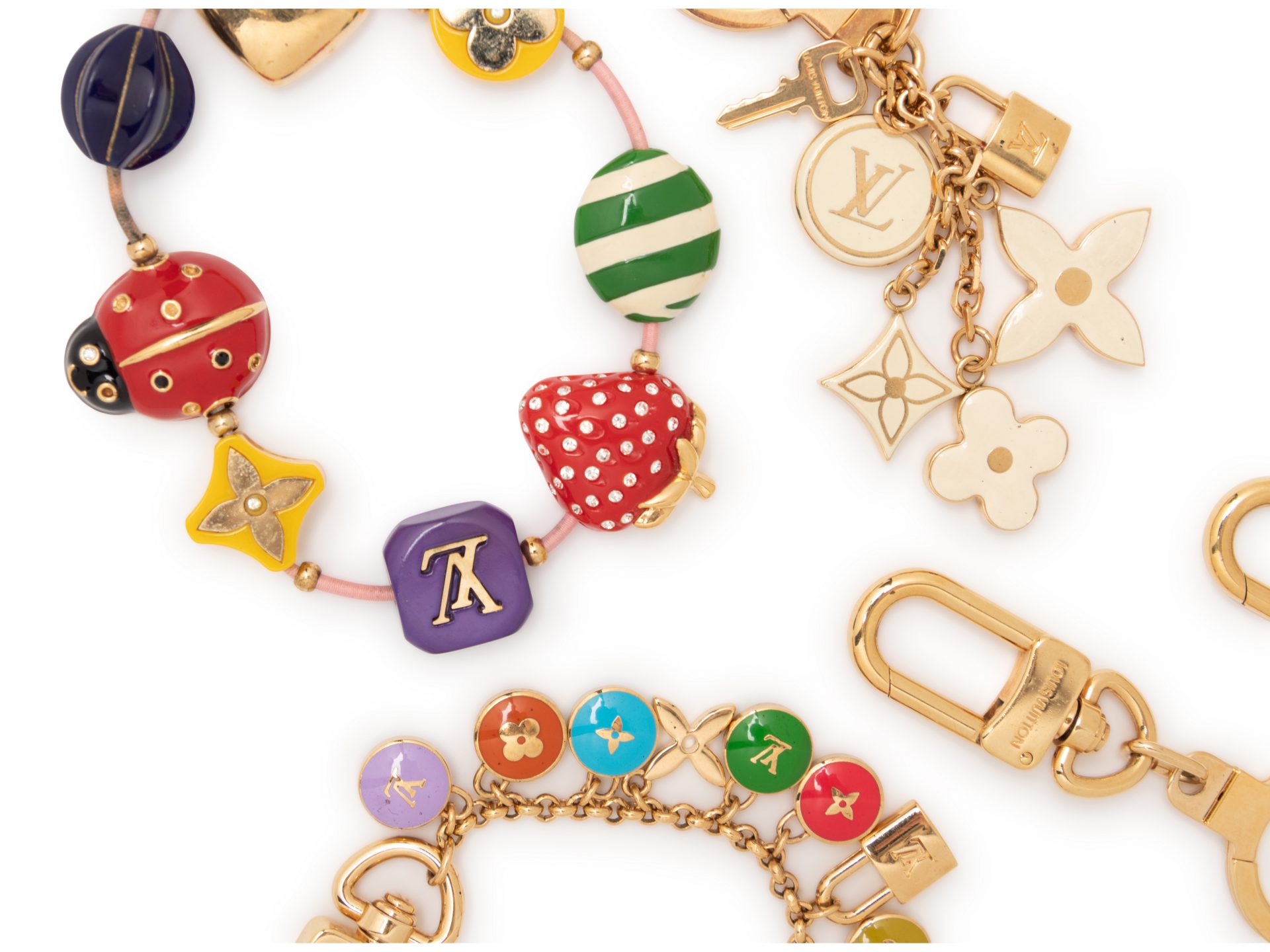 Costume jewelry from each house has featured in Couture Department sales of the past and present. As recently as March 19th, 2020 a bevy of Chanel costume jewelry went to auction and sold successfully in sale 740, Spring Fashion and Accessories, including lot 172 pictured here (Fig. 1). Additionally, the Louis Vuitton bracelet also made an appearance in lot 274 alongside a grouping of additional Vuitton costume pieces, each item exemplifying the voyager spirit of Louis' classic monogram (Fig. 1). And the sleek, minimalist, and chic Hermès enamel bangle will appear in an upcoming sale alongside a variety of bangles, truly proving there is a costume piece for every buyer and every style (Fig. 1).