After 30 years in St. Louis, the American Kennel Club's Museum of the Dog has moved to New York. A selection of items from their collection will be offered in our St. Louis Spring Auction on April 23. This selection includes works in a wide variety of media with over 80 breeds represented. Continue reading to discover highlights from the delightful collection.
LOT 283 | A Royal Doulton Flambe Bulldog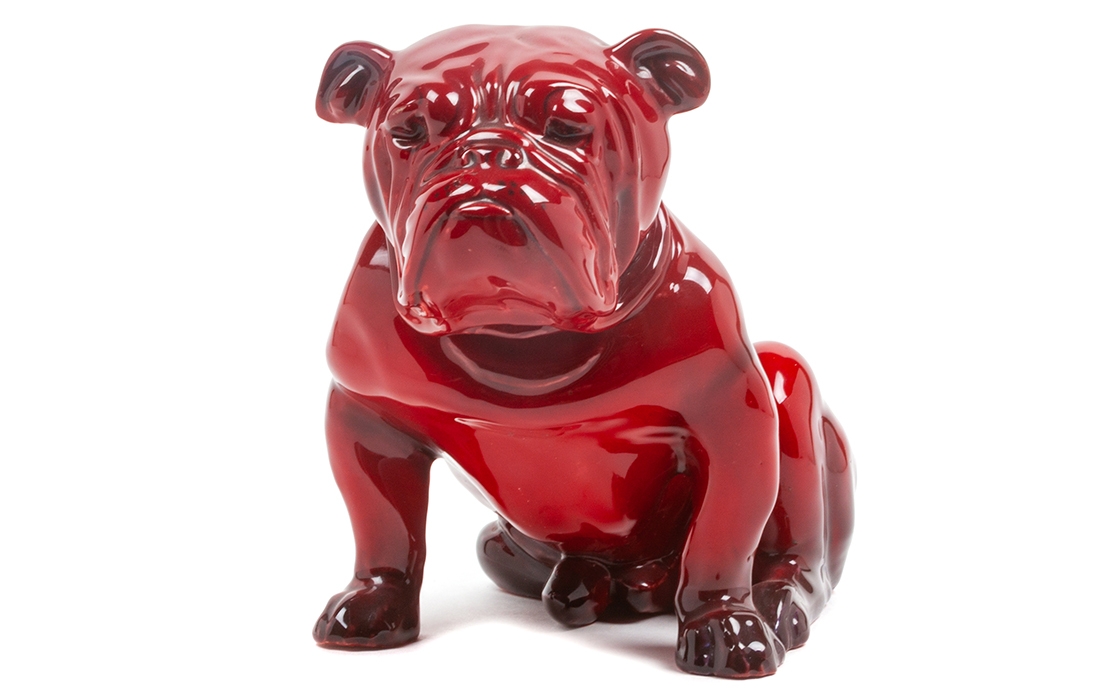 A striking flambe glaze covers the entirety of this figure. Royal Doulton began producing figures with flambe glazes in 1904, and a series of flambe animals in 1908. This bulldog is one example, with its vibrant red hue and relaxed seated posture.
LOT 403 | A Large Bronze Great Dane Sculpture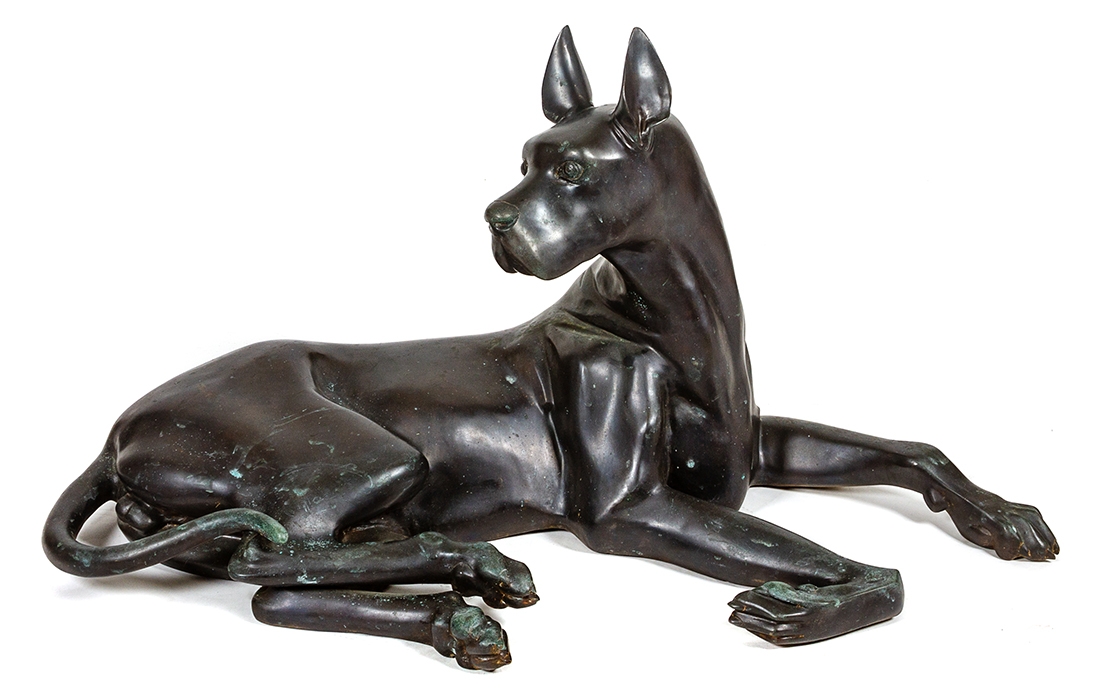 This life-size sculpture embodies the naturally statuesque Great Dane. With its head raised, it glances to the right, creating tension and suggesting a narrative. Perhaps it just heard its name or keys in the door as its owner returns home after a long day.
LOT 461 | A Painting Depicting a Mastiff. After Anthony van Dyck (Belgian, 1599-1641) a copy of "The Five Eldest Children of Charles I," oil on canvas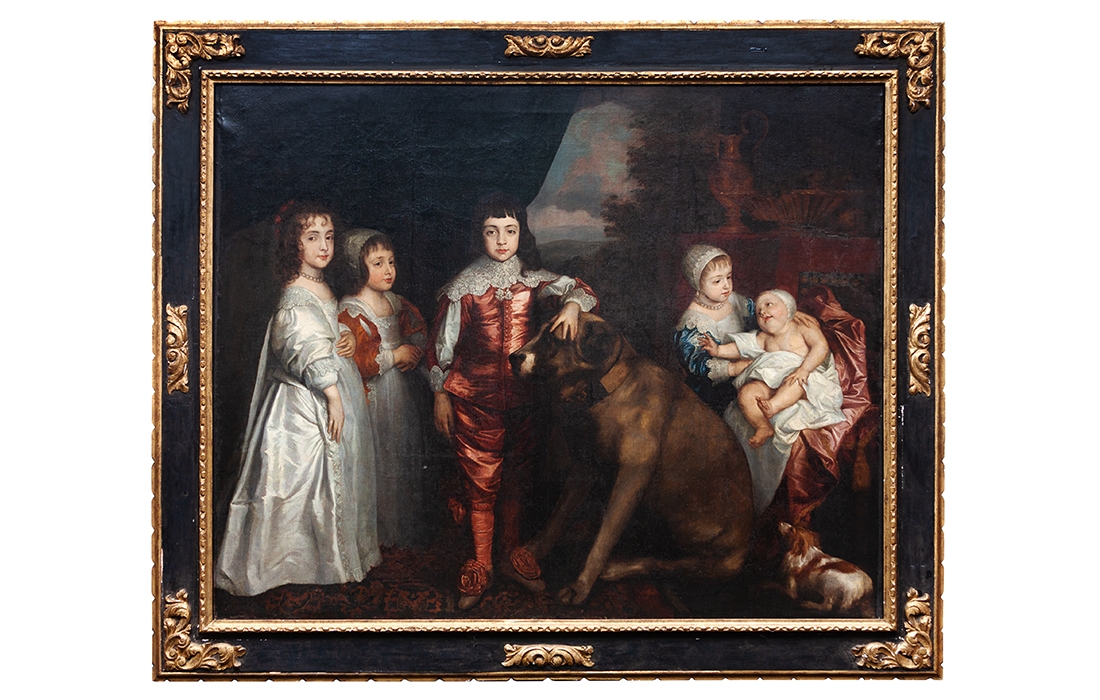 The charming Mastiff depicted here appears to be the perfect family dog, as the eldest son rests his arm on its head. Seated in the center of the composition, it is clear that this dog was an important member of the family. Personalities of the two dogs pictured are visible, as the smaller dog in the lower right vies for the same attention as his larger counterpart.
LOT 493 | A Wood and Marble Dog House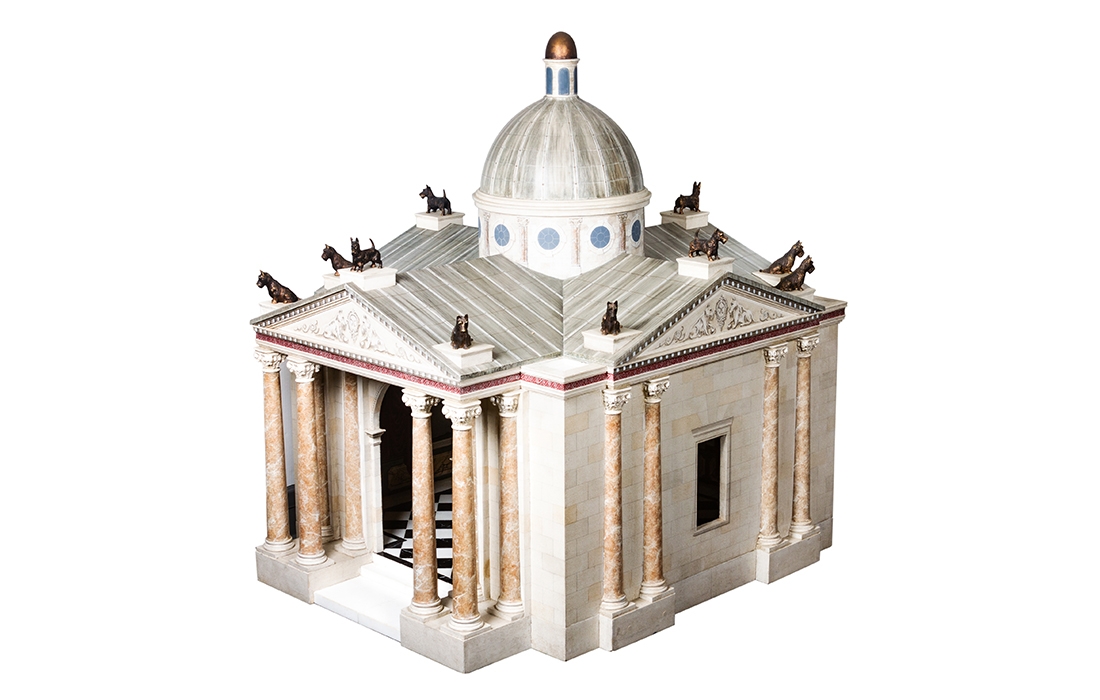 Among the most whimsical items of the collection is this dog house with real marble floors. It has an elaborately painted interior and exterior that make it truly fit for royalty. Scottish Terriers stand atop the roof like guardian figures for the lucky dog that sleeps here.