In honor of Women's History Month, Hindman is delighted to present six female Specialists and the stunning works by female artists that inspire us all.
Monica Brown, Senior Specialist, Fine Art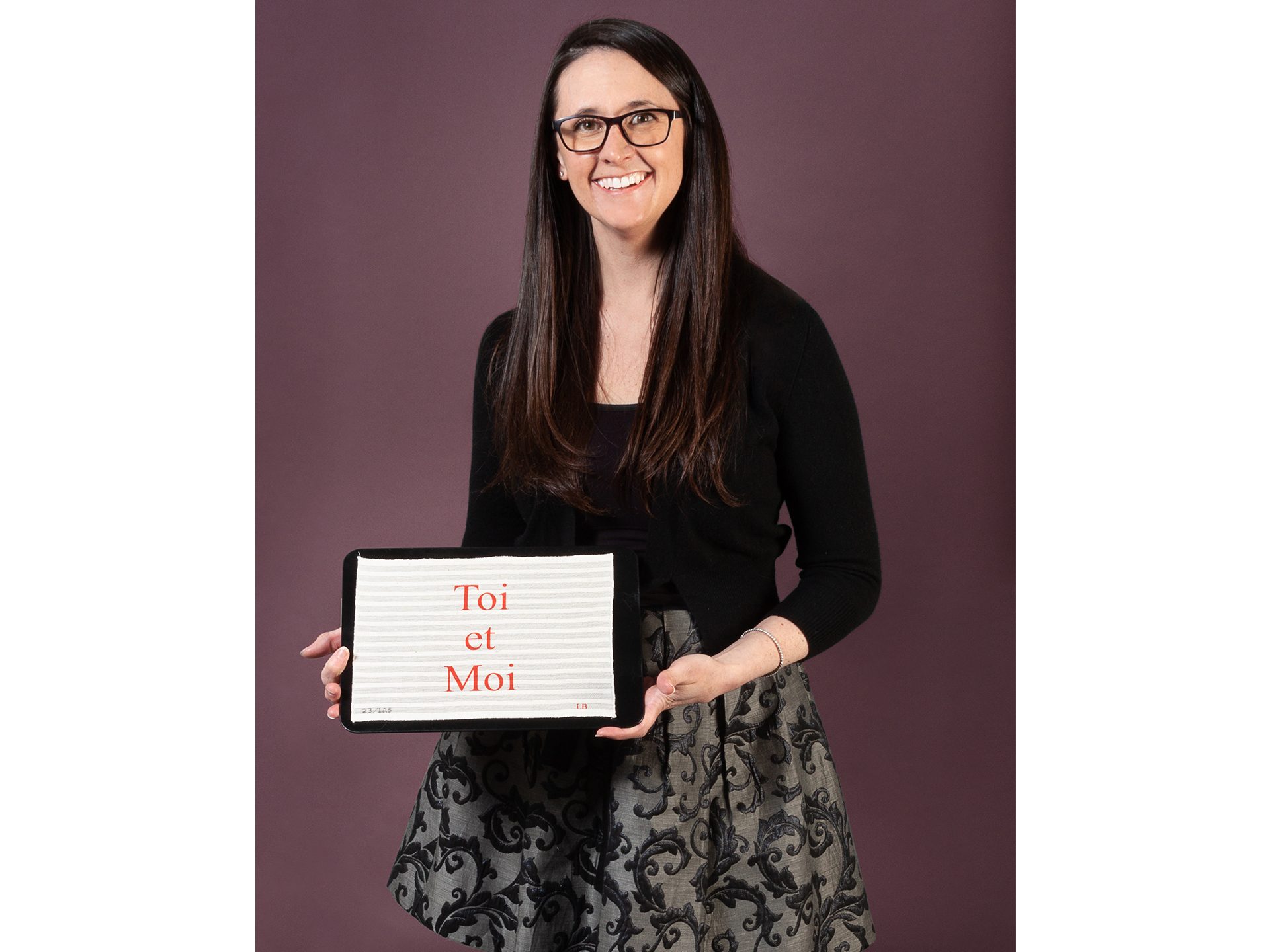 Louise Bourgeois (French/American, 1911-2010), Toi et Moi, 2006. Estimate: $5,000 – $7,000. Included in Prints & Multiples sale on May 5, 2021.
"When I think of iconic female artists, my mind immediately goes to Louise Bourgeois. The first time I saw one of her spider sculptures I was shocked that it was titled 'Maman'. This push and pull between meaning and the viewers' perception is something that I have always admired in her work. We are excited to handle this edition by the artist in our May 5th Prints and Multiples auction. To me, this small scale work embodies so much about Bourgeois – the musical staves printed on fabric hearken to her childhood steeped in tapestries and music, the words echo her constant investigation of the connection between two people. However, unlike her large scale spiders, this work is steeped in a softness and intimacy that I find incredibly moving."
Genevieve King, Associate Specialist, Decorative Arts & Collectibles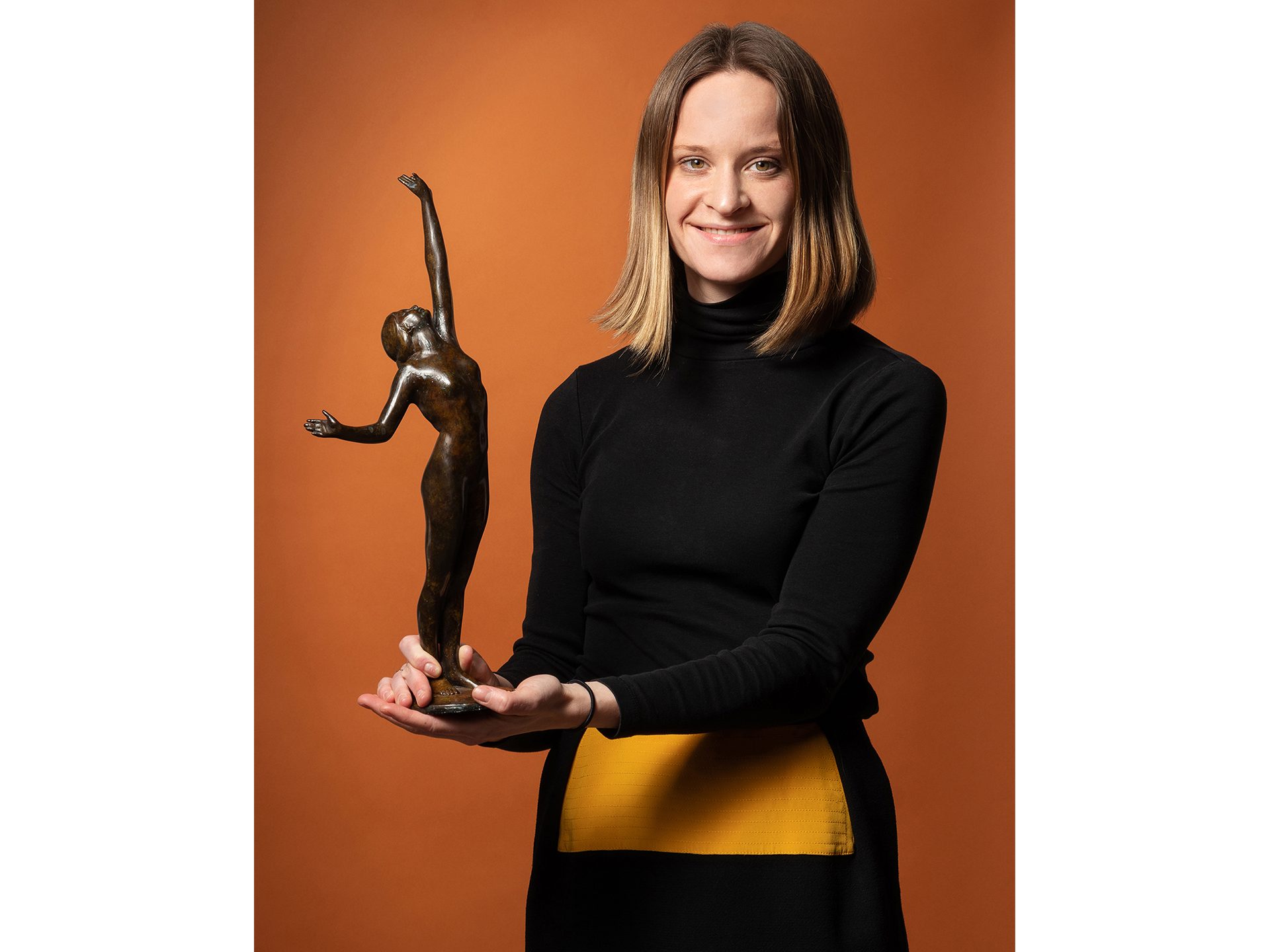 Harriet Whitney Frishmuth, The Star, 1918. Estimate: $6,000-$8,000. Included in A Gentleman's Pursuit on April 27, 2021.
"Harriet Whitney Frishmuth (1880-1980) was an American sculptor known for her spirited renderings of the female form, particularly professional dancers. Born in Philadelphia, she moved to Europe as a teenager with her family, where she went on to study art in Paris and Berlin; she studied briefly with Auguste Rodin at the École des Beaux-Arts in Paris. She eventually moved back to New York City, where she established a successful career as a sculptor and educator, her work sought by museums and private collectors alike. Her work has been exhibited at the Metropolitan Museum of Art, the National Academy of Design, the Pennsylvania Academy of Fine Arts and the Paris Salon, among other distinguished venues and institutions. I learned during my research of her express disdain for the designation of "sculptress," which I appreciate."
Danielle Lin, Specialist, American History, Decorative Arts & Collectibles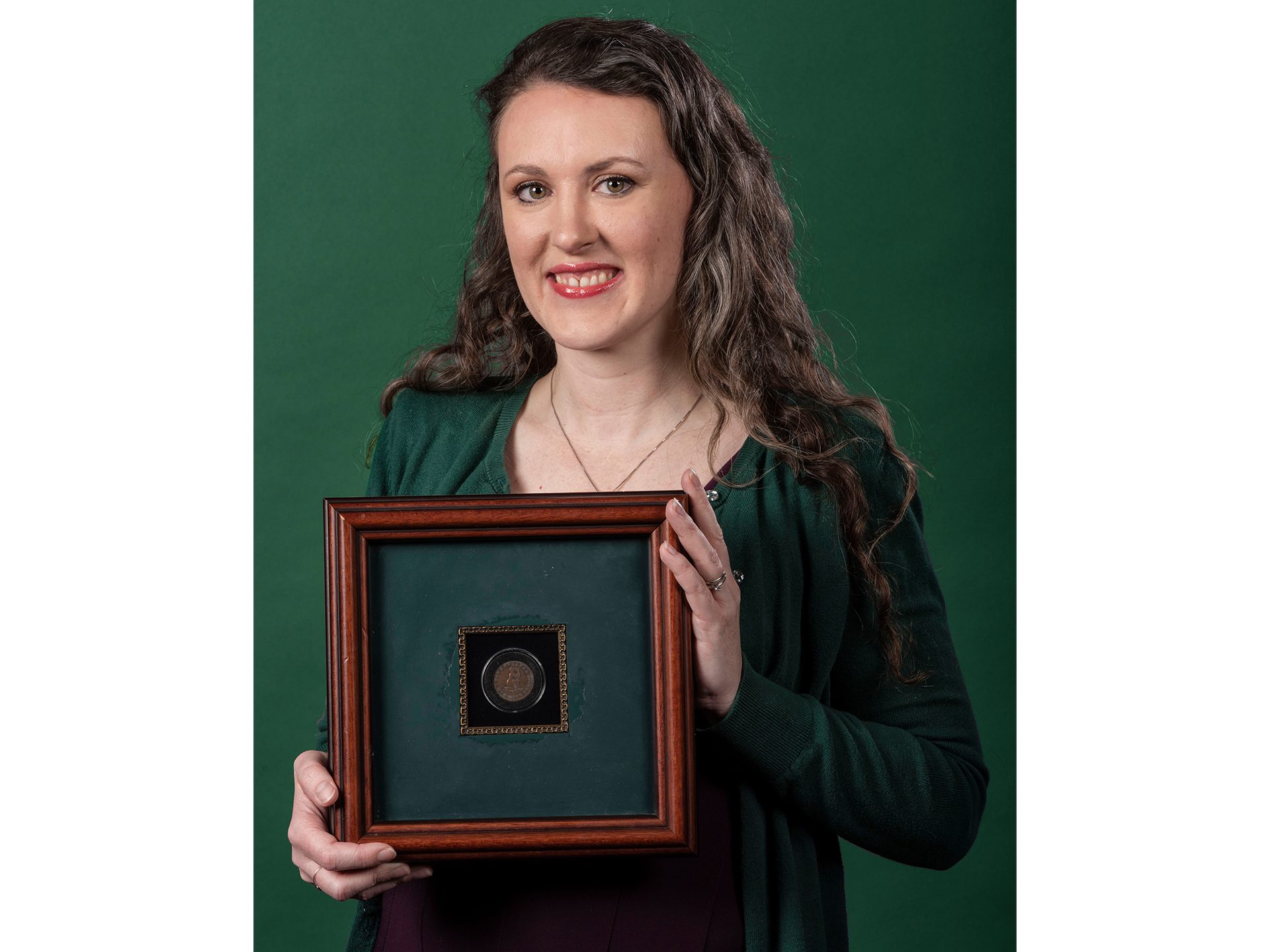 American Anti-Slavery Society, Am I Not a Woman & A Sister, Belville, NJ: Gibbs, Gardner & Company, 1838.
"I love this piece because even though it is a token, something metal and somewhat impersonal, the imagery and sentiment it bears humanizes the enslaved. The token, in my mind, is so closely associated with the women of the abolitionist movement, and many who went on to be pioneers for women's suffrage as well. One of my favorite figures is Sarah Parker Remond who was a free woman of color who made her first public speech against slavery when she was just 16 years old. She was a member of the American Anti-Slavery Society and in 1858 traveled abroad to help garner support for the abolitionist cause. During the Civil War, she would appeal for the British to support the Union and afterwards fundraised for the newly emancipated people. She then became a medical doctor in Italy, practicing there until her death in 1894.

Women had a prominent and important role in the global abolitionist movement from its earliest days. In the 18th century, women were significant organizers of the sugar boycotts of the 1790s and they also purchased and wore "Am I Not a Man and a Brother" Wedgwood Jasperware cameos which inspired this token. Women are credited with maintaining the momentum of the abolition movement in the 1820s and 1830s after the Slave Trade was abolished but slavery itself persisted, with the publication of essays and public involvement in anti-slavery societies, including the American Anti-Slavery Society which issued this token in 1838.
The American Anti-Slavery Society was founded by prominent male abolitionists William Lloyd Garrison and Arthur Tappan, and Frederick Douglass and William Wells Brown became key leaders of the Society, but women were notable and influential members. The Society counted Lucretia Mott, Susan B. Anthony, Elizabeth Cady Stanton, Lydia Maria Child, Maria Weston Chapman, Abby Kelley Foster, Sarah Parker Remond, Lucy Stone, and others among their membership. Their involvement became a contentious issue, however, and the debate over whether they should be viewed as "coworkers, not subordinates" split the group. In 1840, the Society was invited to the World Anti-Slavery Convention in London, but a ruling was made to exclude the female members, forcing them to view the proceedings in the gallery and not participate."
Sally Klarr, G.G., Director, Senior Specialist, Jewelry & Timepieces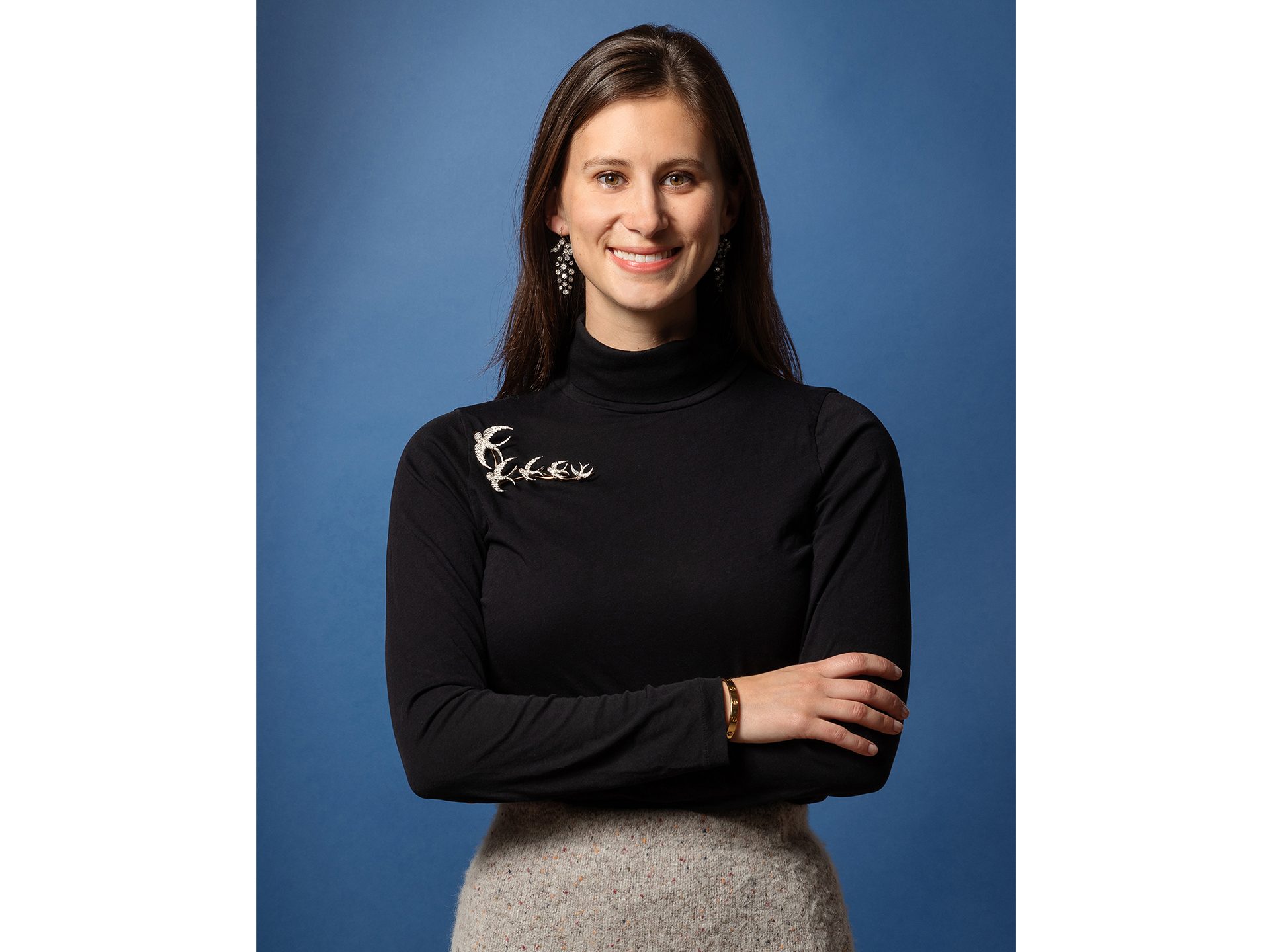 Evelyn Clothier, Diamond Swallow En Tremblant Brooch. Estimate: $4,000 – $6,000. Included in the Important Jewelry auction on May 18, 2021.
"I am pleased to have so many lovely pieces by Evelyn Clothier coming up for sale this spring. Most of her designs are whimsical (like the Flamingo Brooches we sold in our Palm Beach sale in February) and also some are inspired by antique jewelry. This particular brooch is very invocative of antique jewelry – made out of platinum and yellow gold, the diamond swallows are en tremblant meaning "to tremble". Jewelry made in the 18th and 19th Centuries would sometimes have parts on a small spring to give movement to a section of a piece. This created an especially mesmerizing effect in candlelight that must have been quite romantic in the evenings. Evelyn Clothier jewelry is so well made to match antique styles like this and I love everything about this brooch! I am excited to show more of her pieces in our May 18th Important Jewelry auction."
Katherine Hlavin, Director and Specialist, Western & Wildlife Art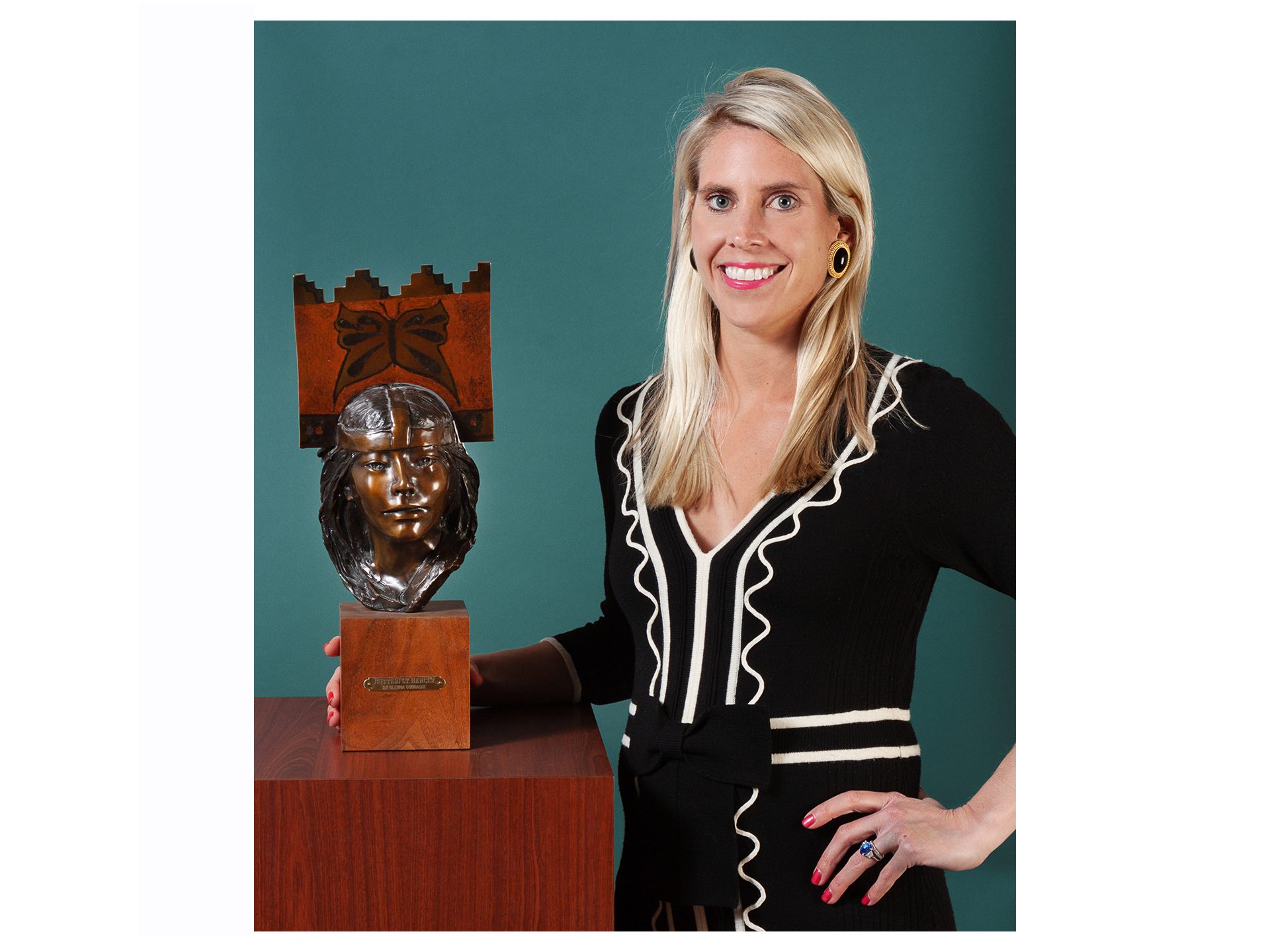 Glenna Goodacre (American, 1939-2020), Butterfly Dancer, edition 18/20. Estimate: $2,000 – $3,000. Included in Western Paintings and Sculpture including Contemporary Native American Art Session I on May 6, 2021.
"Glenna Goodacre had a remarkable career of being one of the preeminent female sculptors in America. Her bronzes, primarily of figures, always evoked a sense of emotion and power. One of her most noted bronzes is a monumental piece at the Vietnam Women's Memorial in Washington, D.C. When I think of important sculptors in Western American art, Goodacre is always at the top of my list. "Butterfly Dancer" is a great example of how Goodacre incorporated grace and poise into her sculptures. This piece captures the essence of the Southwest, tying in Native American culture and the power of women."
Erin Rust, Specialist, American Indian Art & Artifacts, Native American, Prehistoric & Tribal Art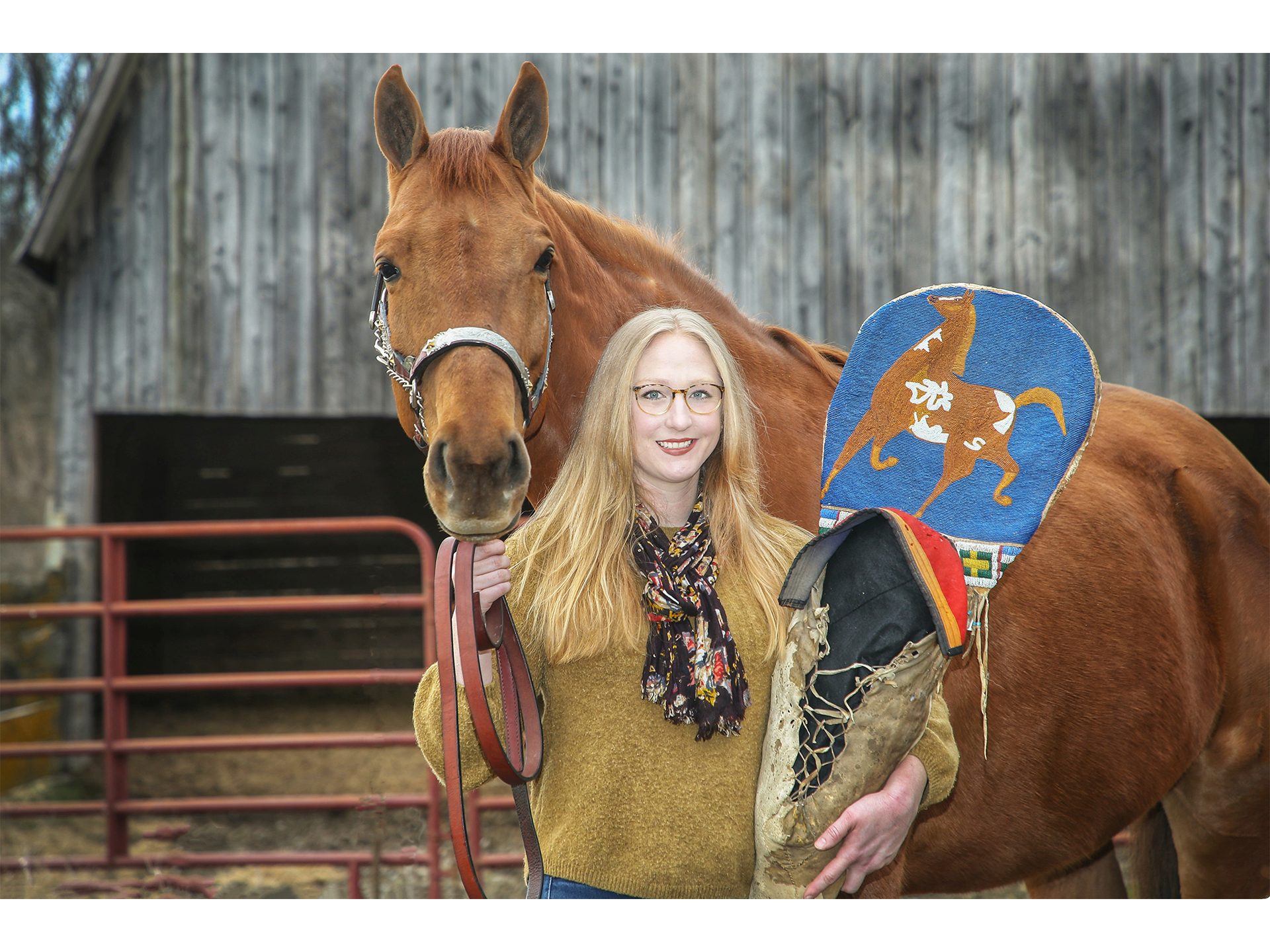 Plateau Child's Beaded Hide Cradleboard, with Pinto Horse, late 19th century. Estimate: $4,000-$6,000. Included in the Native American Art sale on April 16, 2021.
"Native beadwork throughout the United States has been traditionally a woman's art, adorning everything from clothing, to cradles, to daily work bags and horse regalia. The craft of beadwork evolved from the earlier tradition of using dyed quills, bird or porcupine, to decorate. When European glass beads were introduced by traders, the use of these colorful materials became the popular choice. The creative and technical skills that these women artists have, were and still are, praised in Native communities across the county. For me, this Plateau cradle showcases the artistic expression that goes into a beaded design. The Prancing Pony on the cradle speaks to the importance of the horse in Native cultures, and as an equestrian, really speaks to what fascinated me about Native American history and culture, and how I originally became interested in my field of study."