"I feel there's a spirit in Trees that's very deep – the spirit of a Tree lives on, I can give it a second life"
Nakashima's lifelong commitment to the Tree as his muse has always served as the starting point for each and every piece. The spiritual relationship and avowed respect for his chosen material directly informed his design practice, in turn, allowing nature to dictate form. The now iconic Conoid Chair and Frenchman's Cove II Table are considered hallmarks in the woodworker's legacy – serving as the purest visual forms of this symbiotic relationship.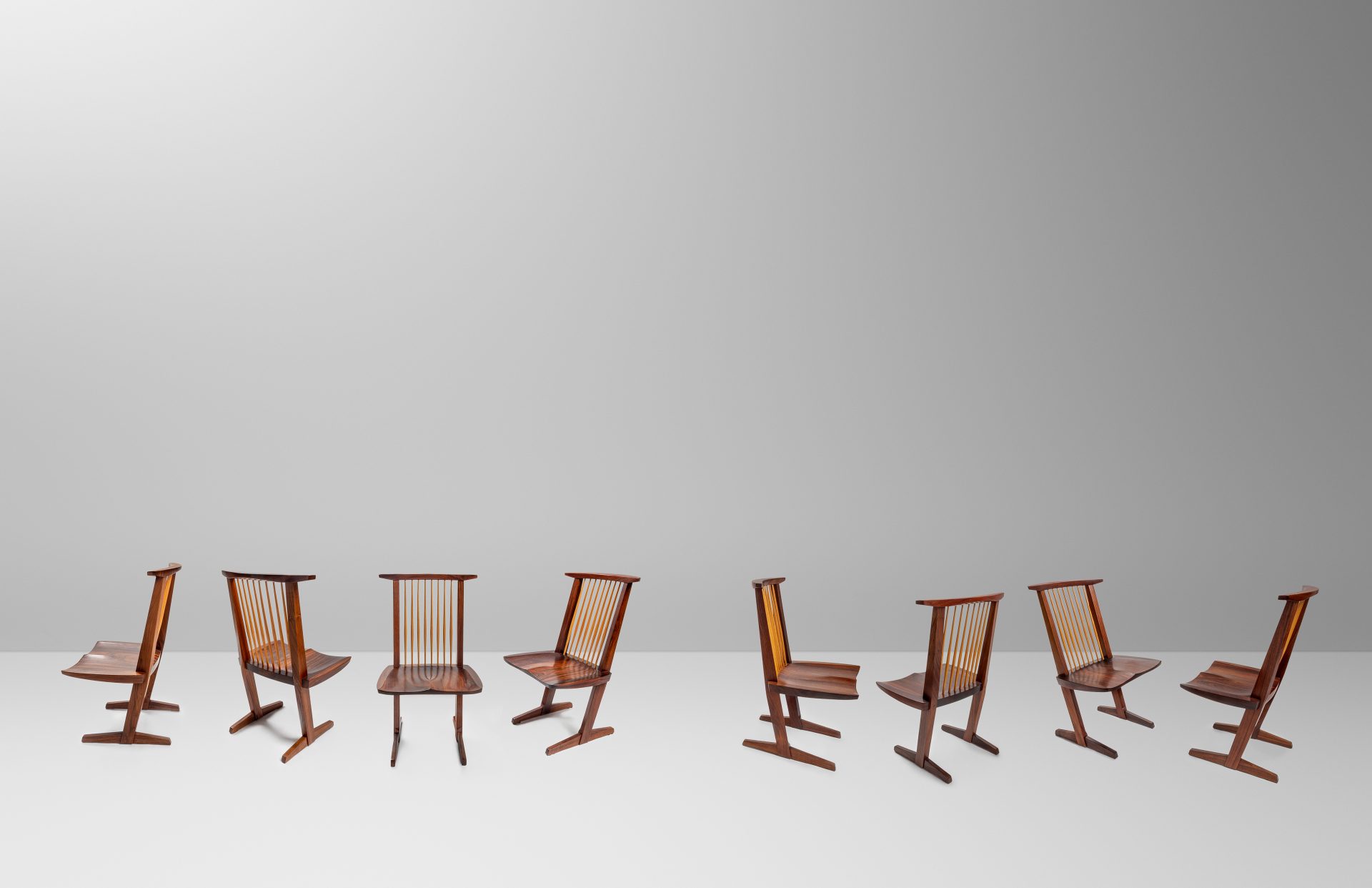 Commissioned between 1977-1981 by Barney A. Ebsworth, the table and chairs were situated amongst one of the most important Post-War Art collections of the 20th Century. These pieces are a representation of the woodworker's apex and were executed in a material sparingly used by Nakashima. This set of eight Conoid chairs in East Indian rosewood and hickory were quite possibly the last set to be produced in this exquisite wood species as stated in a letter from Nakashima to Ebsworth in 1981 just before the international trade embargo on the material.
"I can make an object that that lives and can live forever possibly – if used properly. So that's my objective and that's my happiness, is to find this relationship with a Tree"
Nakashima's vision lives on in these exemplary examples of the woodworker's production – A deep understanding of the material and a profound sensitivity of our natural world.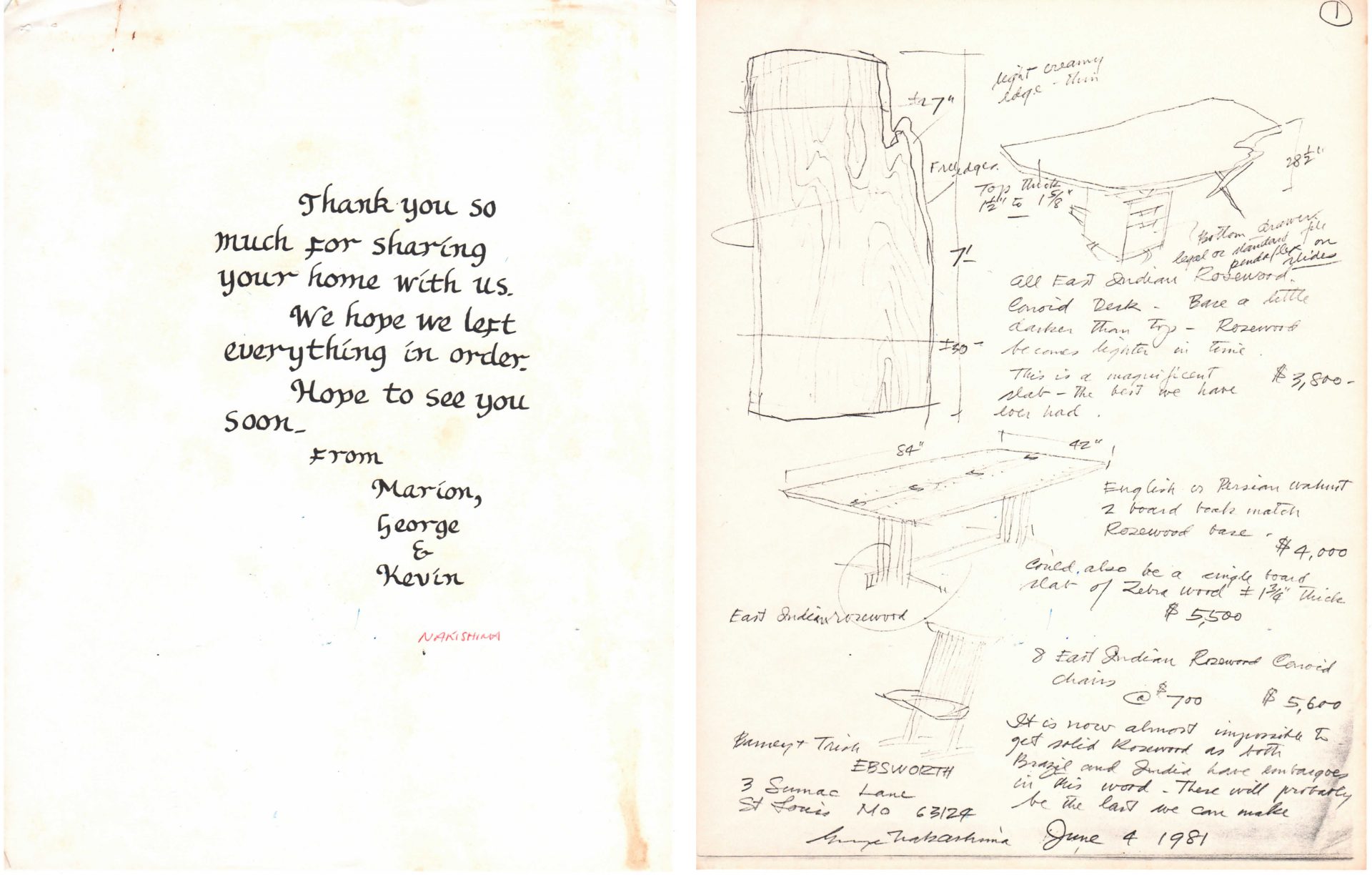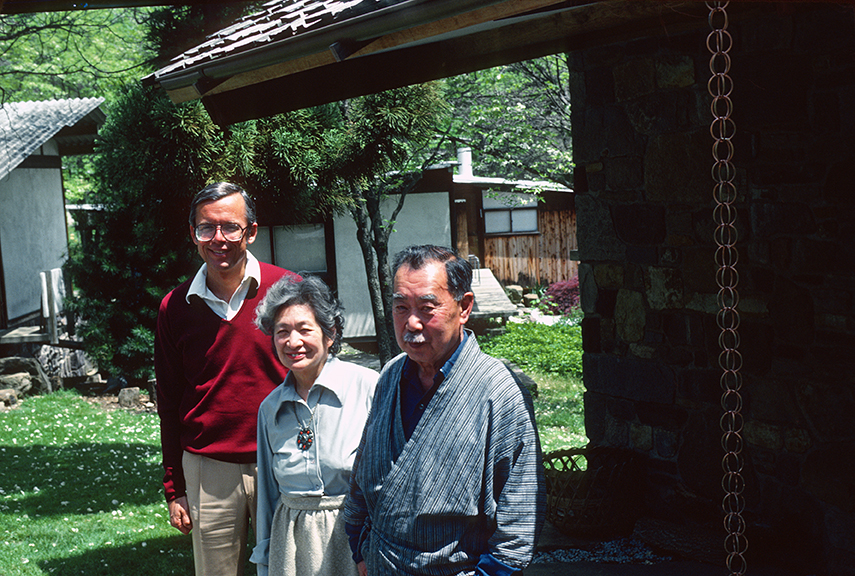 A Set of Eight Conoid Dining Chairs and a Frenchman's Cove II Table will be sold in the November 12 Modern Design auction. Visit the sale page and browse the catalog now to learn more.