Jewelry Auction Exceeds Estimate and Realizes Over $540,000
PALM BEACH – Hindman's February 9th Palm Beach Fine Jewelry auction realized over $540,000 in 116 lots with international bidders showing fantastic engagement on a range of bold and eye-catching jewelry. The auction included stunning diamond pieces and a range of bright statement jewelry from renowned designers such as Tony Duquette, Christopher Walling, Nicholas Varney, de Grisogono, Evelyn Clothier, Angela Pintaldi, and more.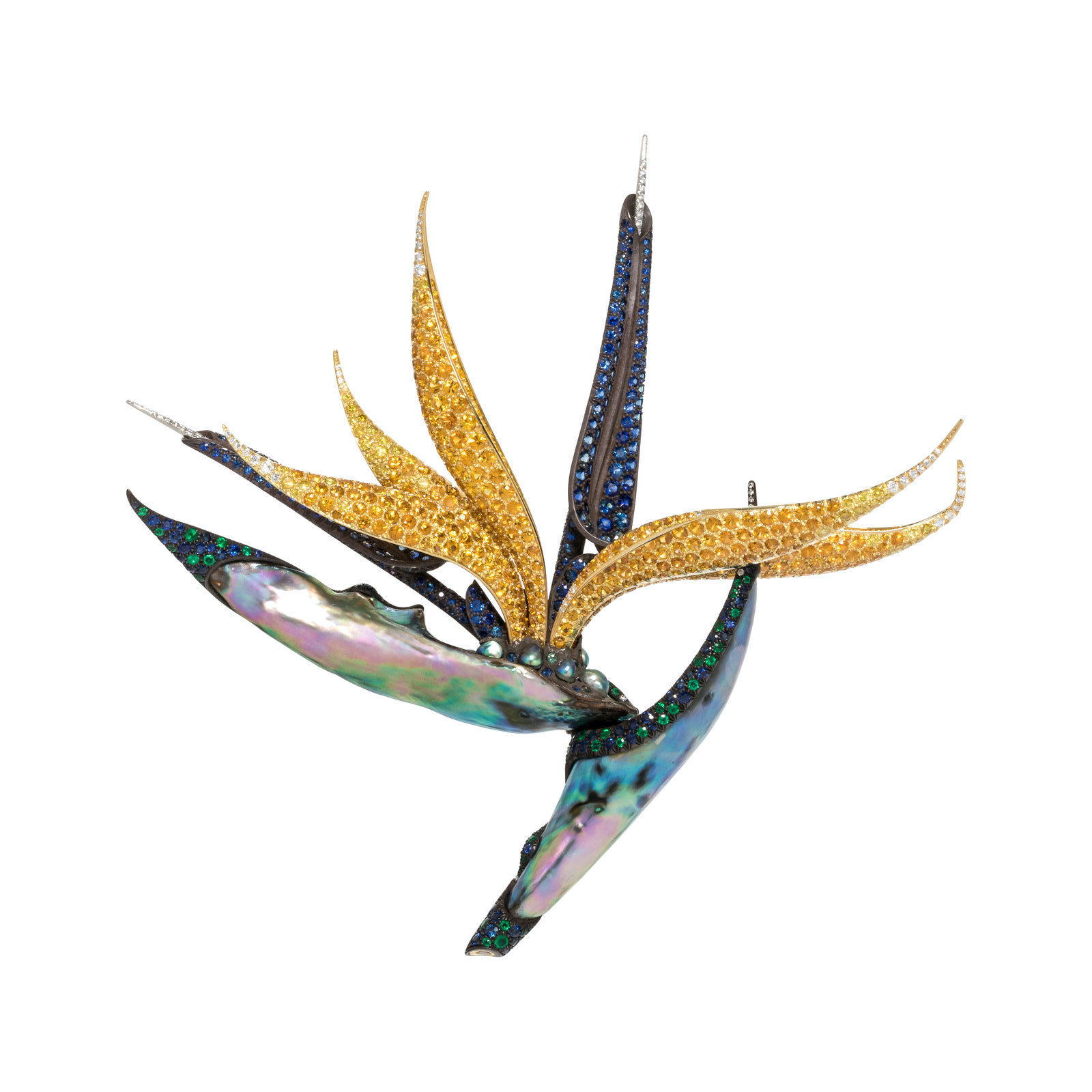 Nicholas Varney, multigem Bird of Paradise brooch; price realized: $28,125
"We were thrilled to see the outstanding results of this year's Palm Beach Fine Jewelry auction," said Sally Klarr, Hindman's Senior Specialist and Director of Jewelry & Timepieces. "We were pleased to have had the opportunity to sell works by such iconic designers, and were delighted with the incredibly high engagement and the enthusiasm with which bidders responded to this distinct selection of jewelry."
Nicholas Varney's jewelry received incredible interest with his multigem Bird of Paradise brooch (lot 114) leading the auction and selling for $28,125 against a presale estimate of $6,000-8,000. A multigem 'brick' bracelet (lot 113), another exceptional piece by Varney, sold for more than double its presale estimate and realized $13,750. The bracelet consists of three rows of links containing cultured biwa pearls surrounded by round brilliant cut diamonds and pink and orange diamonds with an elongated opal for the clasp.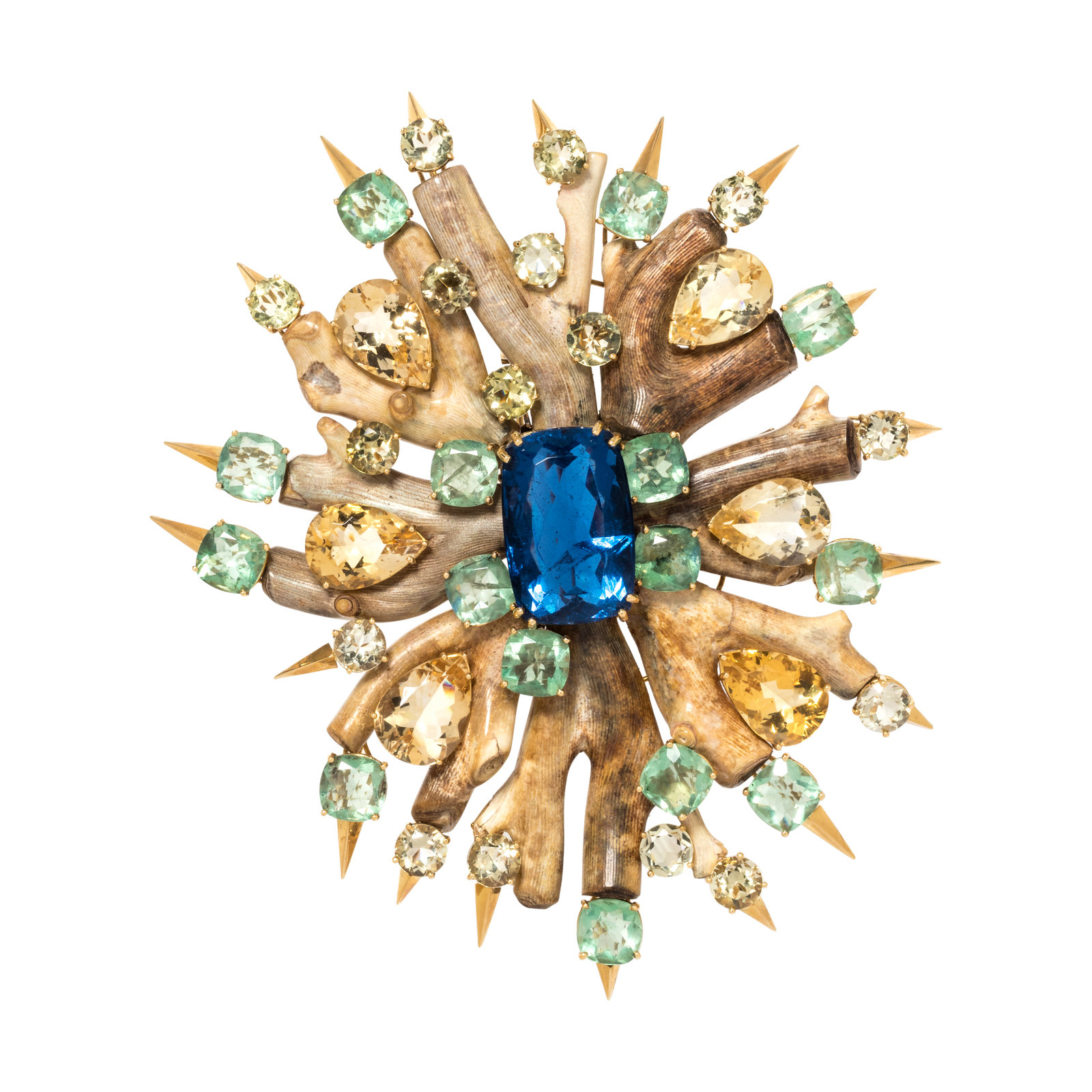 Tony Duquette, multigem and coral brooch; price realized: $23,750
There was also significant interest in renowned designer Tony Duquette's pieces with a multigem and petrified coral brooch (lot 115) leading the way, selling for nearly four times its presale estimate, and ultimately realizing $23,750. Duquette's moonstone and opal pendant/brooch (lot 116) also beat its presale estimate and sold for $11,250 against a presale estimate of $5,000-7,000.
Jewelry items by influential designer Christopher Walling were among top performers, with a cultured biwa pearl, diamond, and sapphire bracelet (lot 96) being one of the top lots and selling for $17,500. Walling's abalone pearl and tourmaline flower brooch (lot 94) was another piece that far surpassed its estimate, realizing $10,625, more than five times its presale estimate.
Other standout items included two diamond eternity bands that sold for far above their presale estimates, realizing $18,750 (lot 19) and $17,500 (lot 18) against presale estimates of $7,000-9,000 and $5,000-7,000 respectively. A pair of diamond hoop earrings (lot 21) also beat its estimate and sold for $12,500.
---
Featured Image: Tony Duquette, Moonstone and Opal Pendant Brooch. Price: $11,250