Kristine Steiner is a Chicago-based fashion illustrator. Drawing since the age of three, she eventually went on to study fashion design at The Illinois Institute of Art – Chicago. After earning her master's degree in fashion design & merchandising at Wayne State University, she worked as a retail visual merchandiser for several years and later branched out on her own as a freelance fashion illustrator. Kristine has illustrated for top brands and retailers including Salvatore Ferragamo, Louis Vuitton, Neiman Marcus, and Nordstrom to name a few. Follow Kristine on Instagram @kyjsteiner.
We asked Kristine to sketch her favorites from our upcoming April 8 auction: Spring Fashion & Accessories: 1800–2015.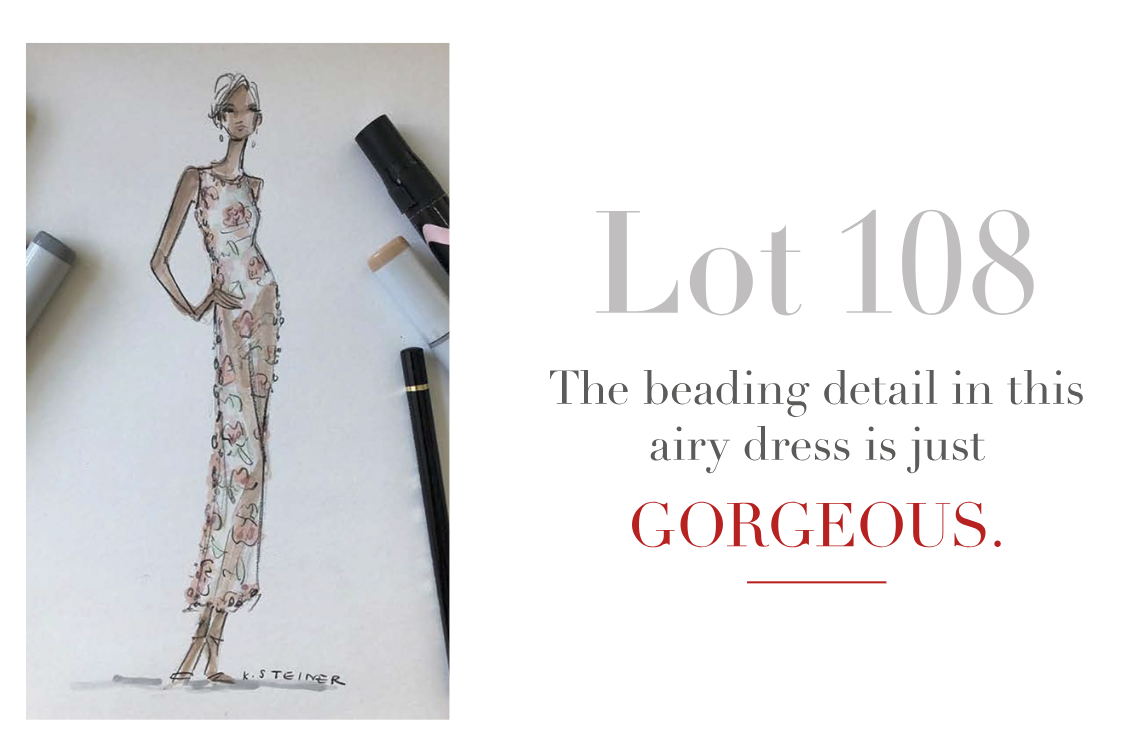 Lot 108: I can totally picture someone wearing this over a slip dress or with satin pants and floating through a cocktail party.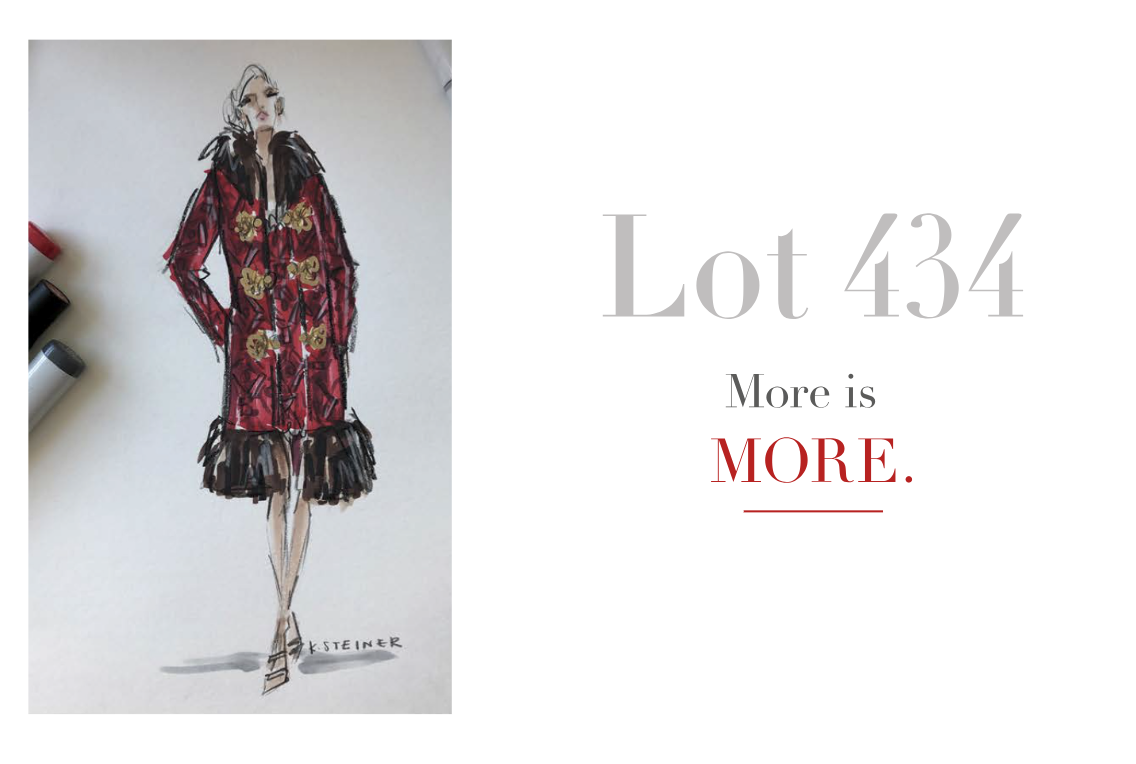 Lot 434: This Oscar De La Renta dress and jacket combination immediately caught my eye. The vibrant color, fur trim, and gold embellishments are so fun.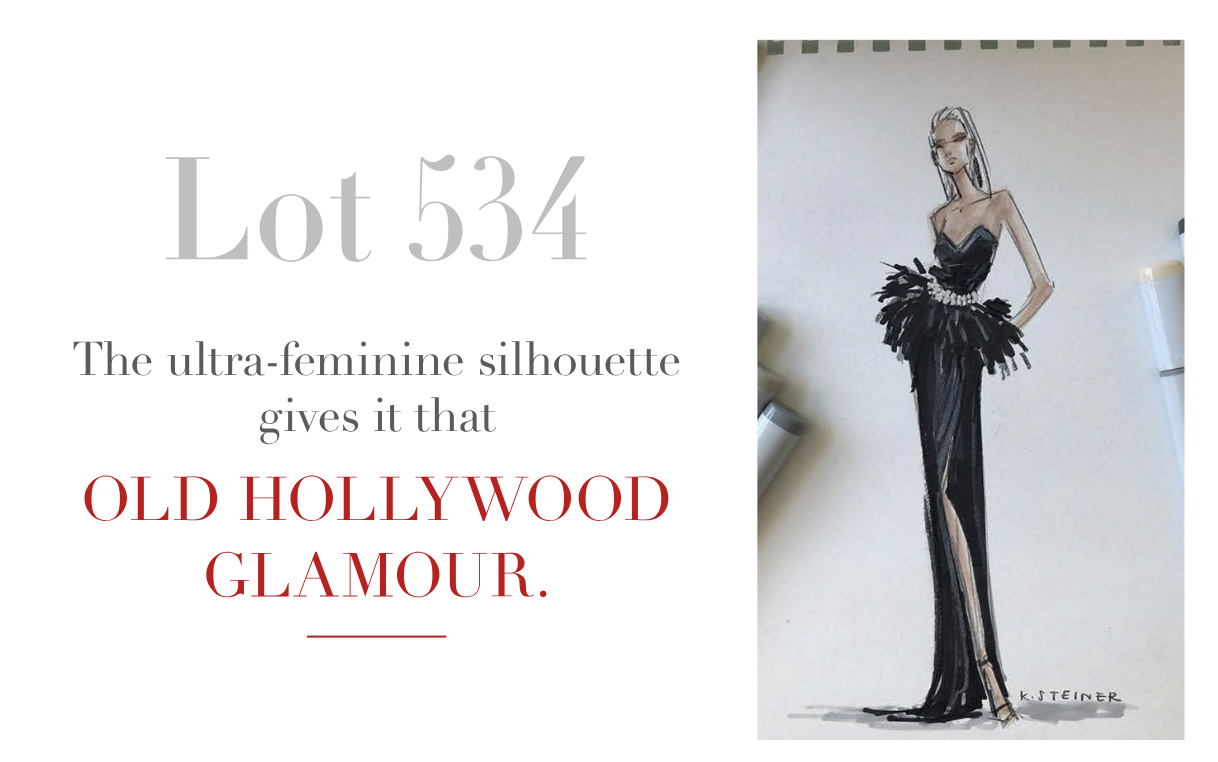 Lot 534: The varying textures add thoughtful complexity to this black Versace dress.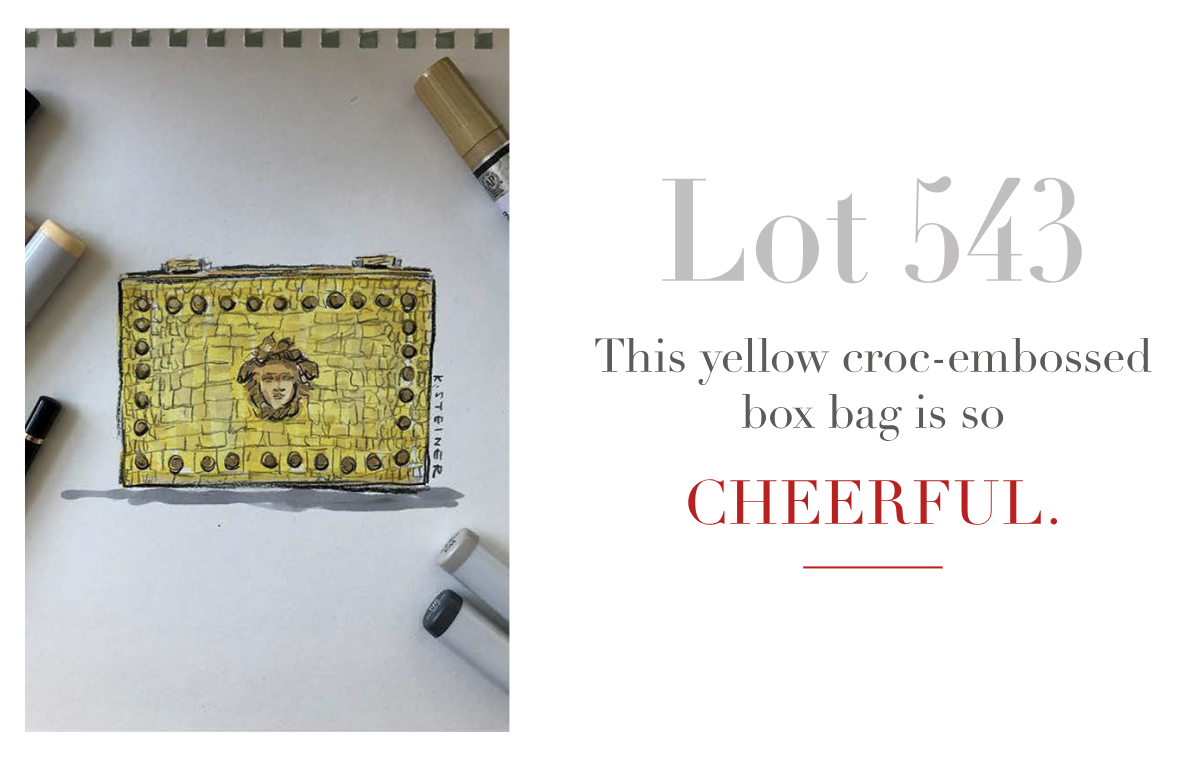 Lot 543: It screams Versace with the gold hardware and oversized Medusa medallion.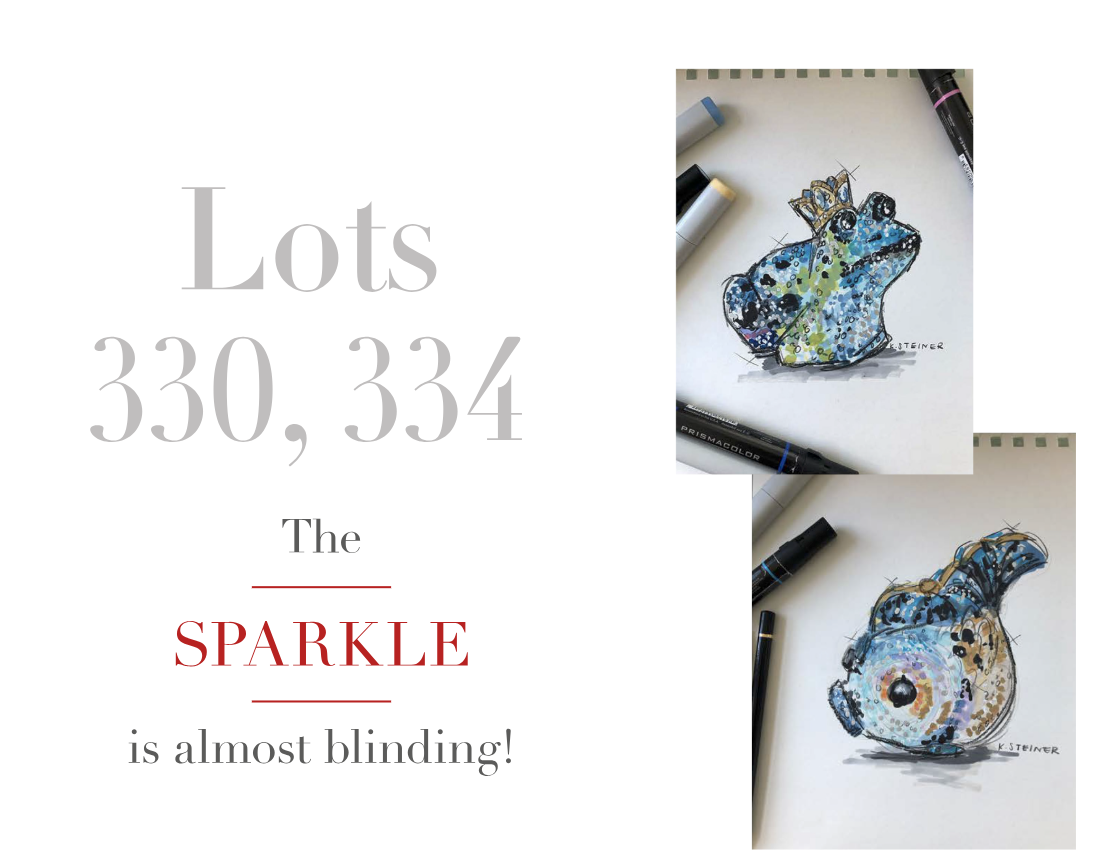 Lot 330 & 334: I love how over the top these crystal Judith Leiber clutches are.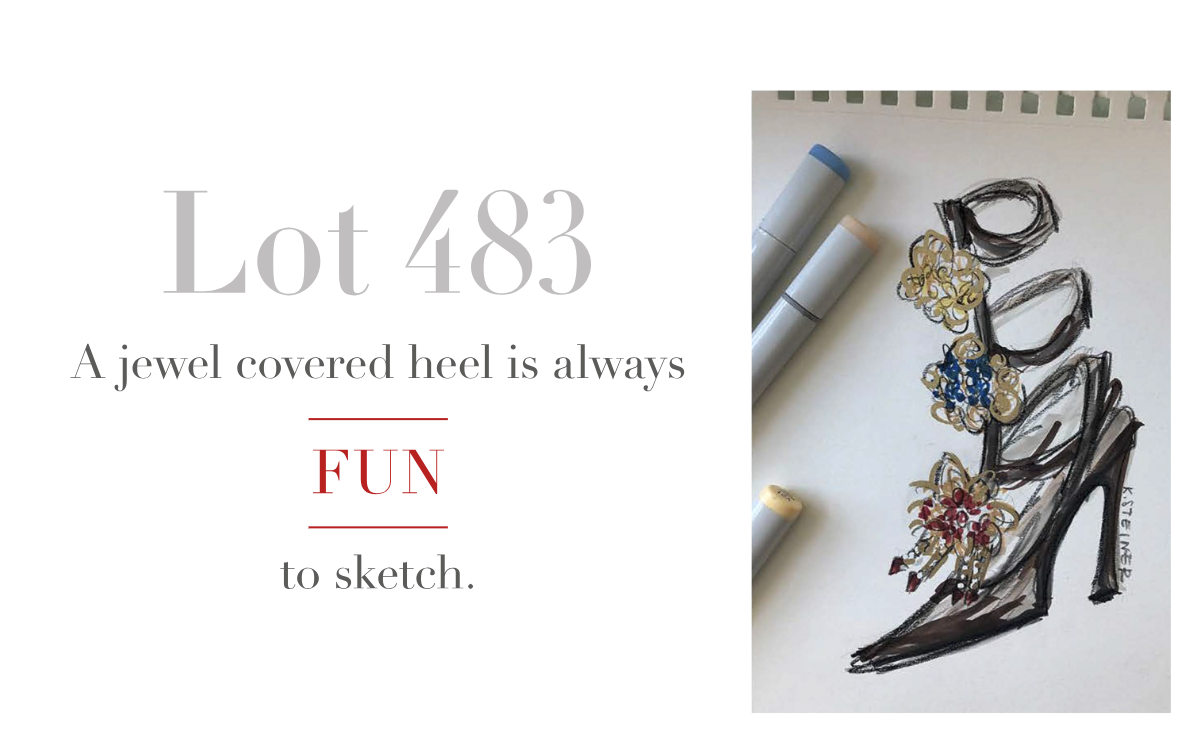 Lot 483: Who doesn't want a little sparkle on their feet to complete their outfit?!