Hindman is pleased to announce the sale of Property from the Estate of Patricia Ann Black Smyth, Santa Fe, New Mexico, Sold without reserve to Benefit Berea College, Berea, Kentucky.
Patricia Ann Black Smyth, born June 5, 1925 in Kansas City, MO; the daughter of the late Ernest Bateman Black and Faye Bunyan Black. She attended Miss Crosby's School and graduated from Wellesley College in Wellesley, MA where she was a lifetime member of the Wellesley Friends of the Library Organization. She was a member of the Junior League of Kansas City, MO. Mrs. Smyth was a long-time docent at the Art Institute of Chicago. She was also a resident of Santa Fe and a major supporter of the Santa Fe Opera.
Mrs. Smyth's collecting legacy will be offered this Spring at Hindman Auctions with the proceeds to benefit Berea College, to whom Mrs. Smyth made a planned gift during her lifetime. As she resided in both Chicago and Santa Fe, her tastes spanned from European furniture and decorative arts, American made sculpture, Western motifs, chinoiserie, carved stone accessories, and many styles of décor in-between. Her collection will be included as the lead-in sessions in our upcoming European Furniture & Decorative Arts auctions, which will be taking place April 21-23, 2021.
For instructions as to how to register for the auction, please visit us here at: Register at Hindman.com.
Sale Information:
European Furniture & Decorative Arts (865): Lots 1 – 52
Wednesday, April 21, 2021, 10:00 am CT
Thursday, April 22, 2021, 10:00 am CT
Click to View: April 21-22 Furniture & Decorative Arts online catalogue
European Furniture & Decorative Arts (866): Lots 1000 – 1043
Friday, April 23, 2021, 10:00 am CT
Click to View: April 23 Furniture & Decorative Arts Online Only catalogue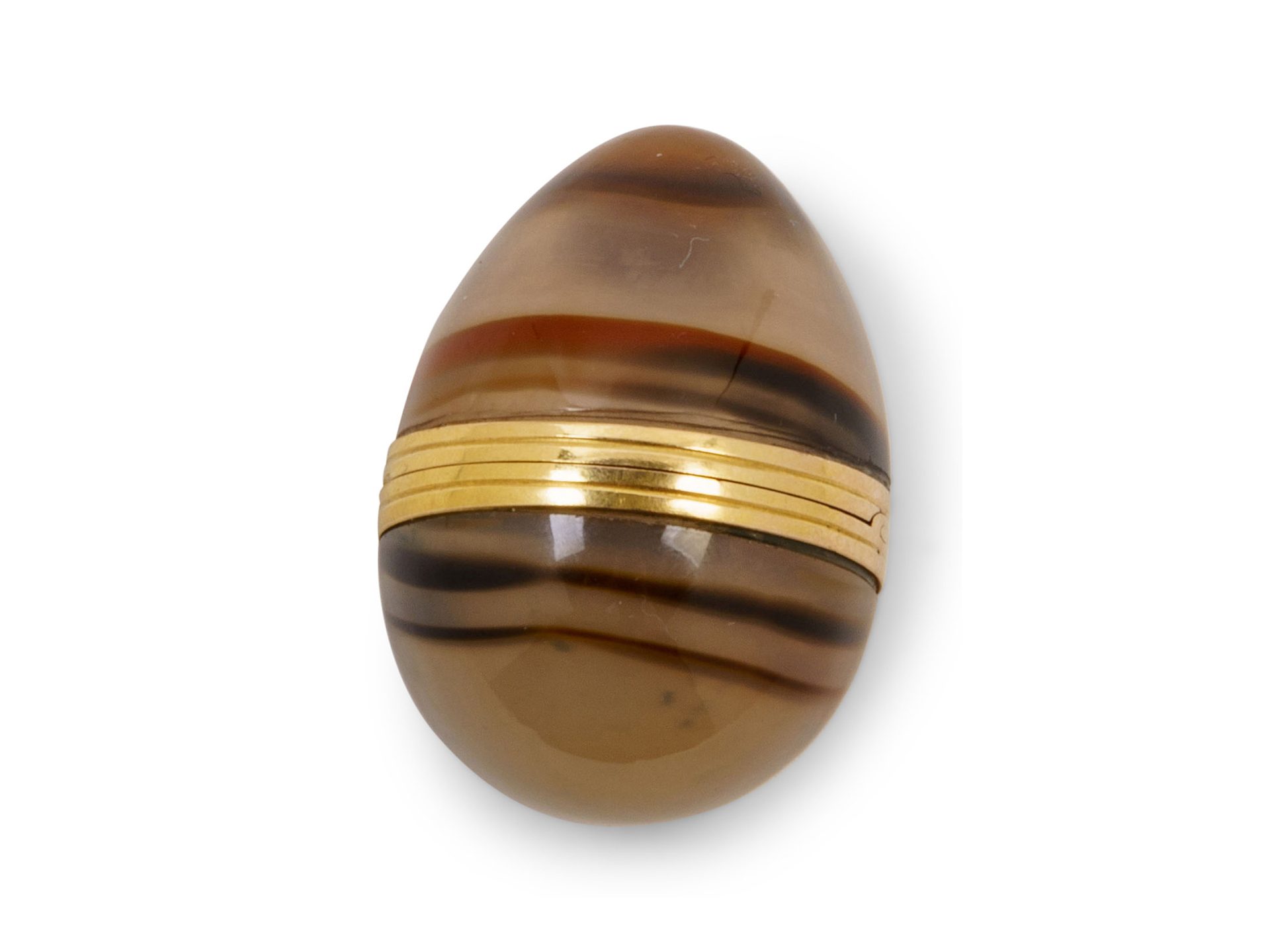 A Russian Gold and Agate Bomboniere
Mark of Karl Fabergé, St. Petersburg, Late 19th/Early 20th Century
the body bisected with a yellow-gold band opening to a vacant interior.
gold marked with '56' standard on interior rimHeight 1 1/2 inches.
Property from the Estate of Patricia Ann Black Smyth, Santa Fe, New Mexico, Sold to Benefit Berea College, Berea, Kentucky, offered without reserve
$5,000 – $7,000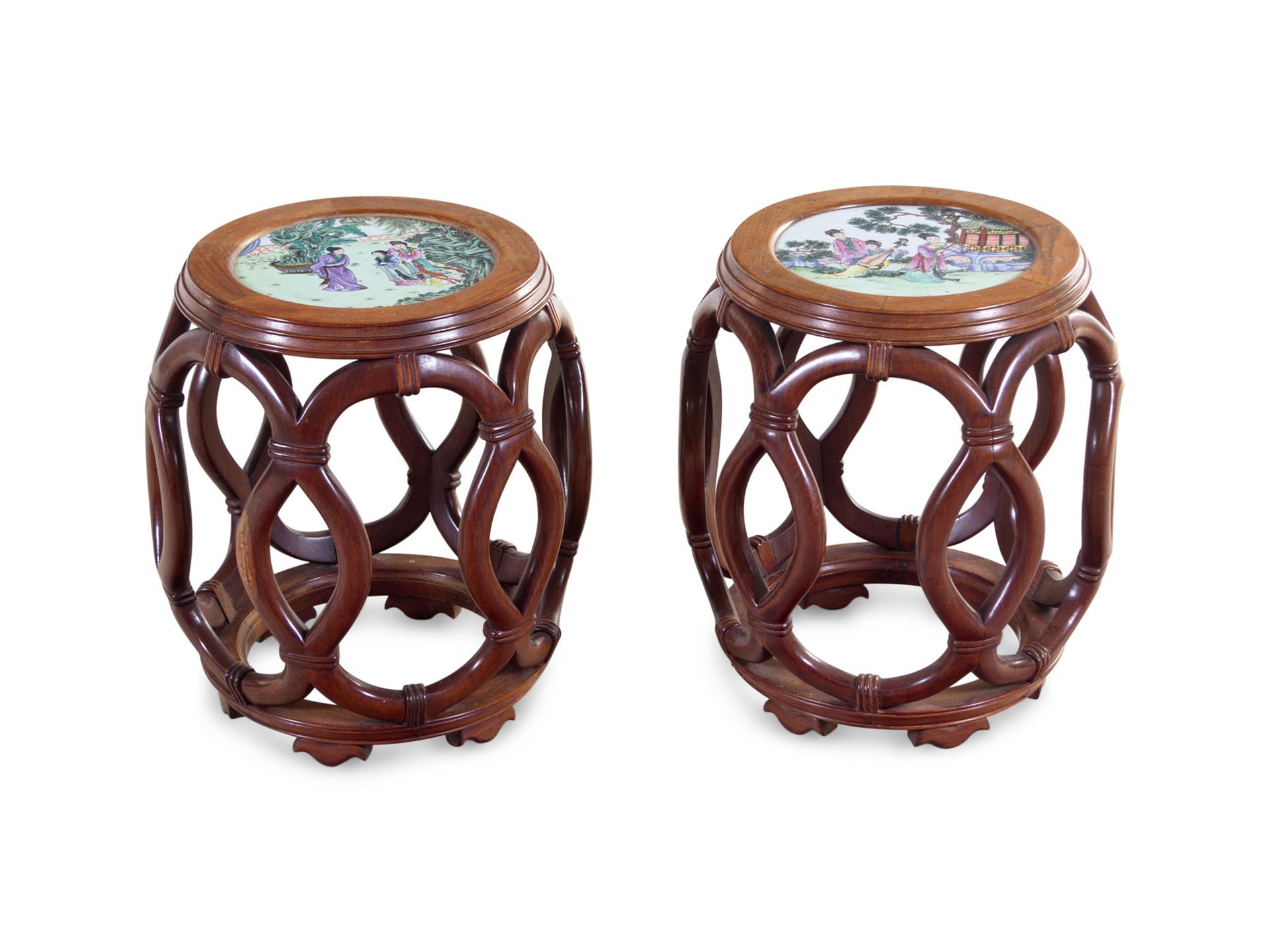 A Pair of Chinese Famille Rose Porcelain Inset Hardwood Stools
20th Century
each in the Ming style, the circular top inset with porcelain roundels painted to show figures in a garden setting.
Height of 17 3/4 inches.
Property from the Estate of Patricia Ann Black Smyth, Santa Fe, New Mexico, Sold to Benefit Berea College, Berea, Kentucky, offered without reserve
Provenance:
Bryan and Scott Jewelers Ltd., Colorado Springs, Colorado, 30 May 1995
$800 – $1,200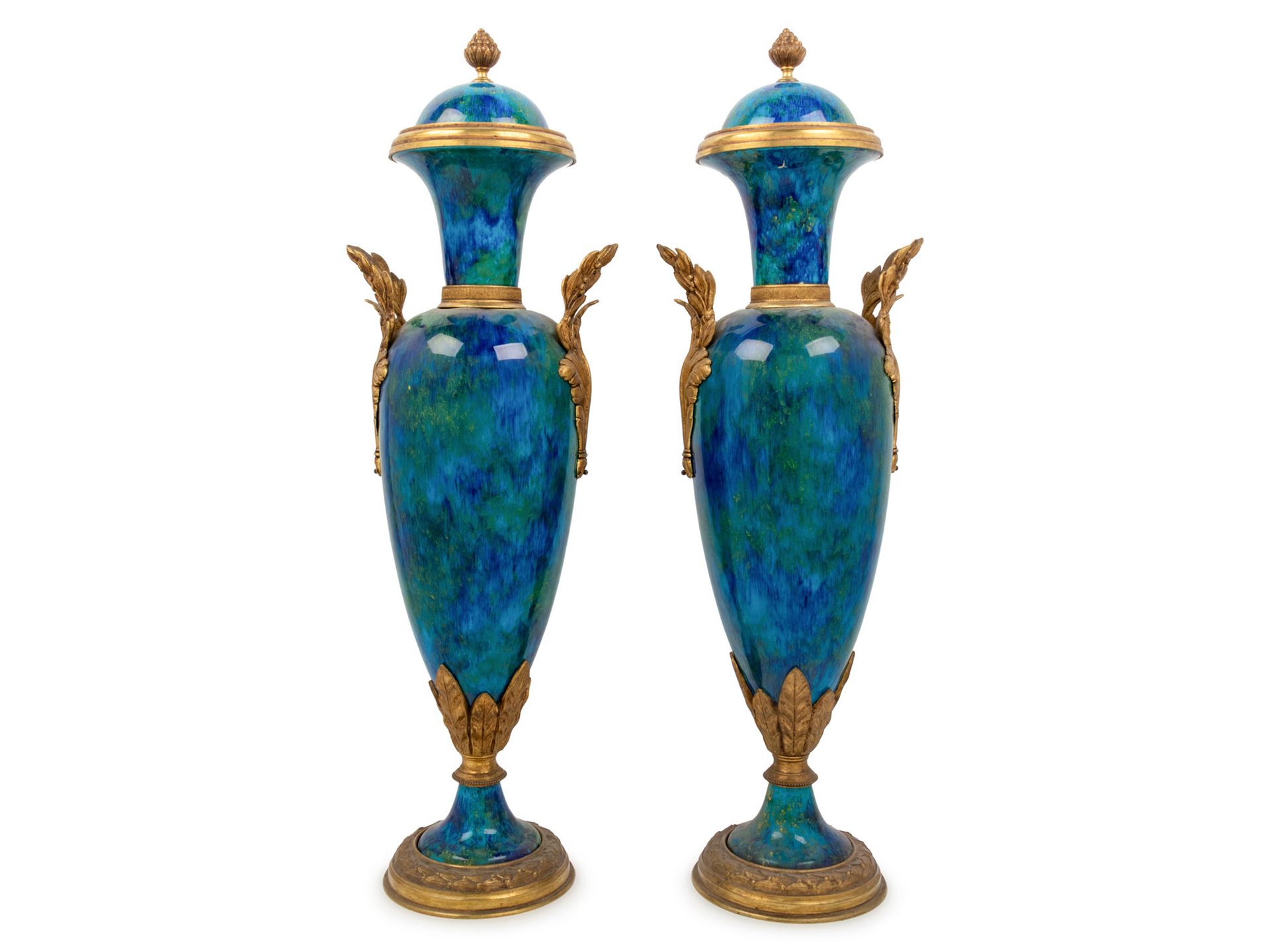 A Pair of Sèvres Style Gilt Bronze Mounted Flambe Glazed Urns
Late 19th/Early 20th Century
each stamped MADE IN FRANCE to the metal plate attached to the base.
Height 24 inches.
Property from the Estate of Patricia Ann Black Smyth, Santa Fe, New Mexico, Sold to Benefit Berea College, Berea, Kentucky, offered without reserve
$400 – $600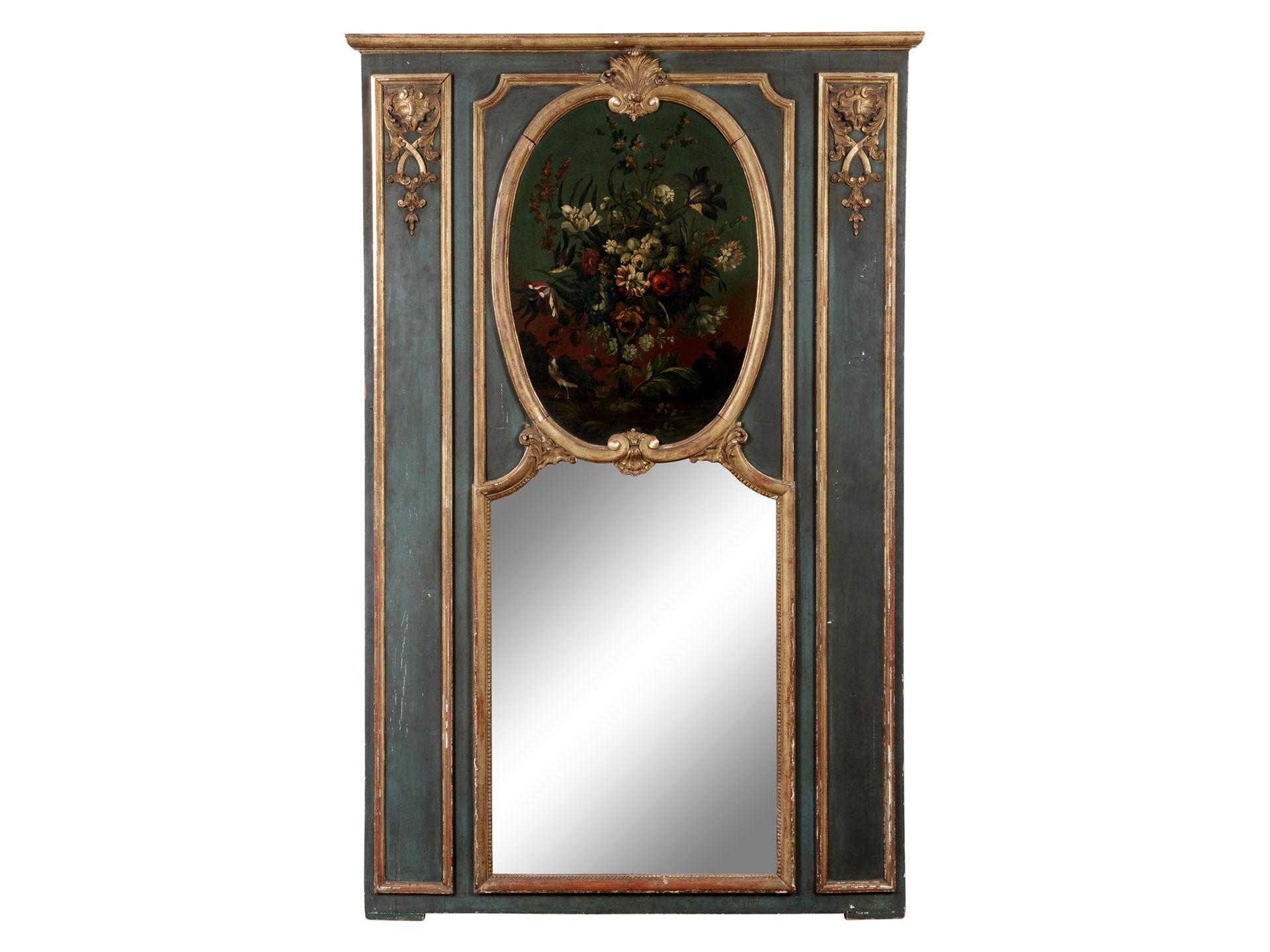 A Louis XV Style Painted and Parcel Gilt Pier Mirror
Late 19th Century
Height 77 1/2 x width 50 inches.
Property from the Estate of Patricia Ann Black Smyth, Santa Fe, New Mexico, Sold to Benefit Berea College, Berea, Kentucky, offered without reserve
$1,000 – $2,000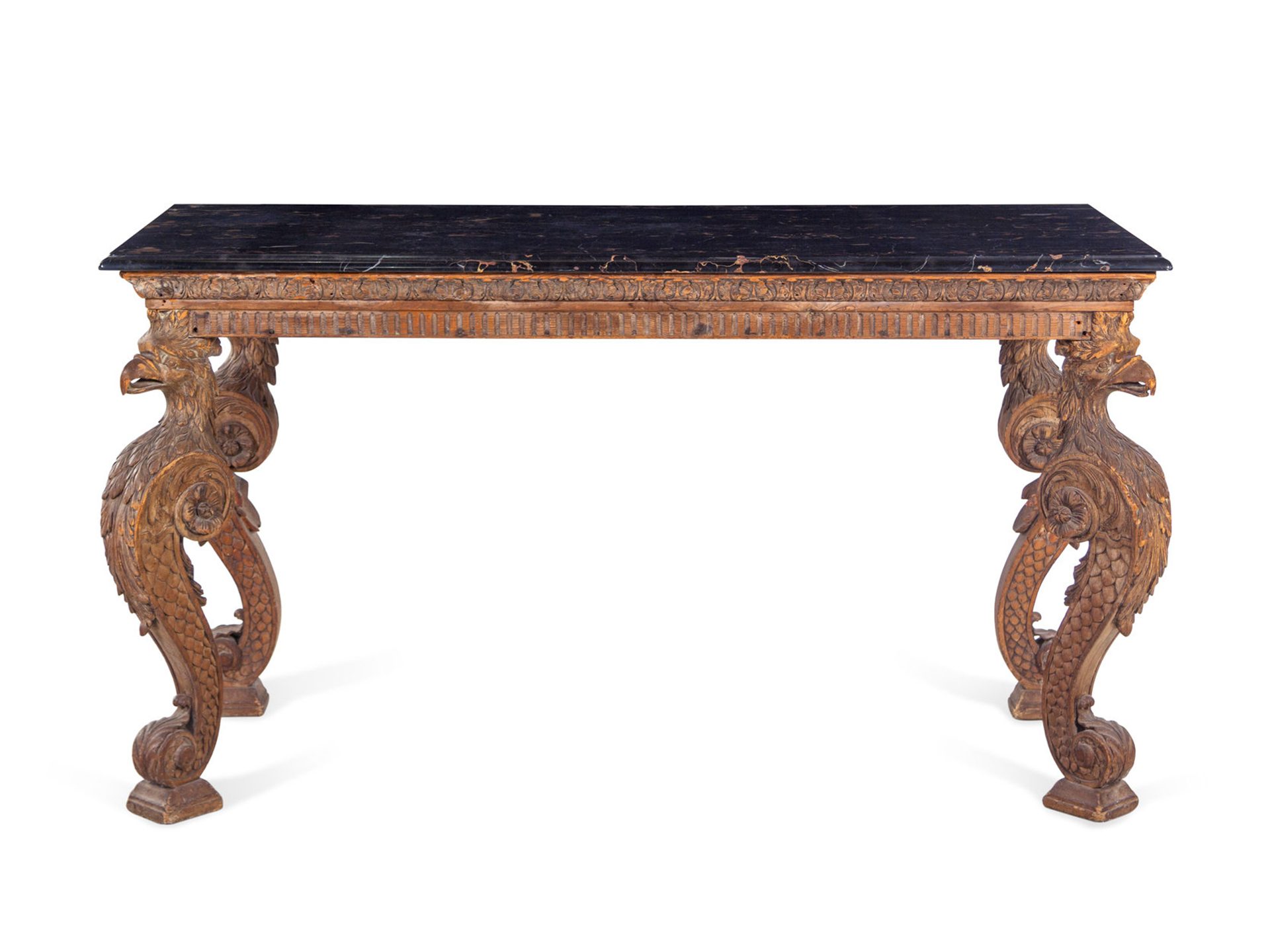 An Italian Carved Cerused Wood Marble-Top Console Table
Second Half 18th Century
Height 34 5/8 x width 64 x depth 25 1/2 inches.
Property from the Estate of Patricia Ann Black Smyth, Santa Fe, New Mexico, Sold to Benefit Berea College, Berea, Kentucky
$2,000 – $3,000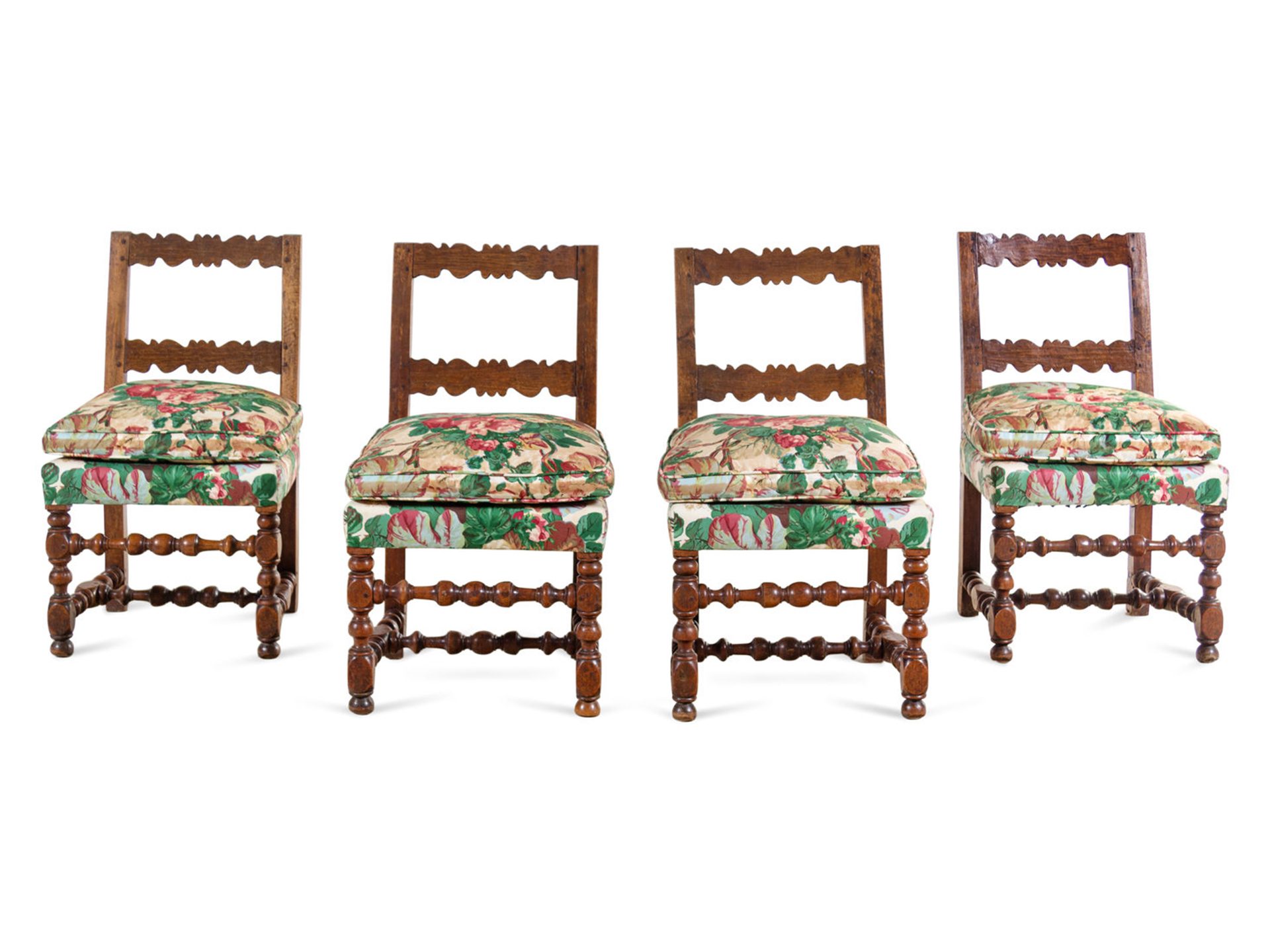 A Set of Four Italian Renaissance Style Oak Side Chairs
Height 34 x width 19 1/2 x depth 19 inches.
Property from the Estate of Patricia Ann Black Smyth, Santa Fe, New Mexico, Sold to Benefit Berea College, Berea, Kentucky
$200 – $300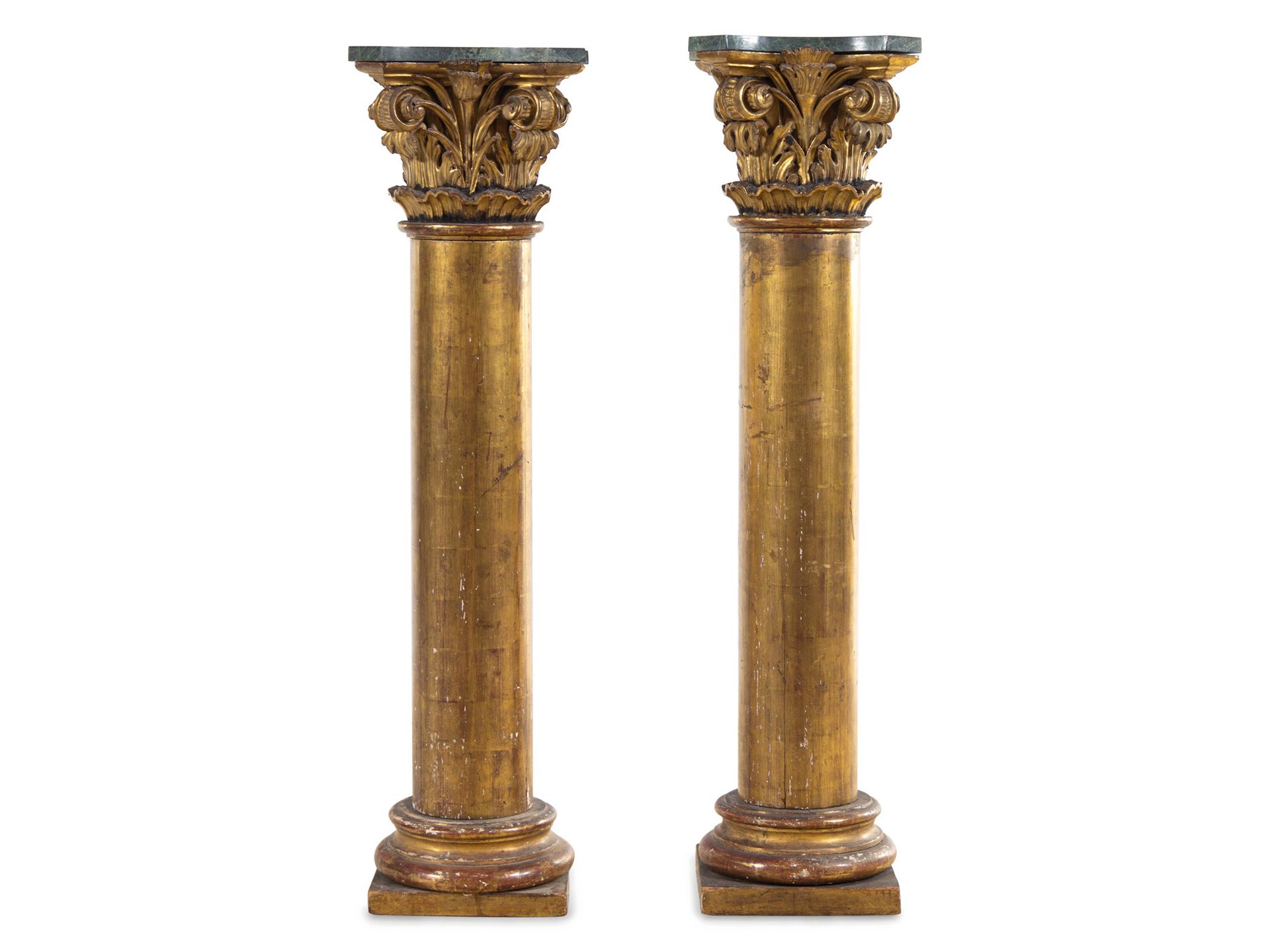 A Pair of Continental Giltwood Pedestals
Late 19th/Early 20th Century
with marble tops.
Height 52 1/4 inches.
Property from the Estate of Patricia Ann Black Smyth, Santa Fe, New Mexico, Sold to Benefit Berea College, Berea, Kentucky
$800 – $1,200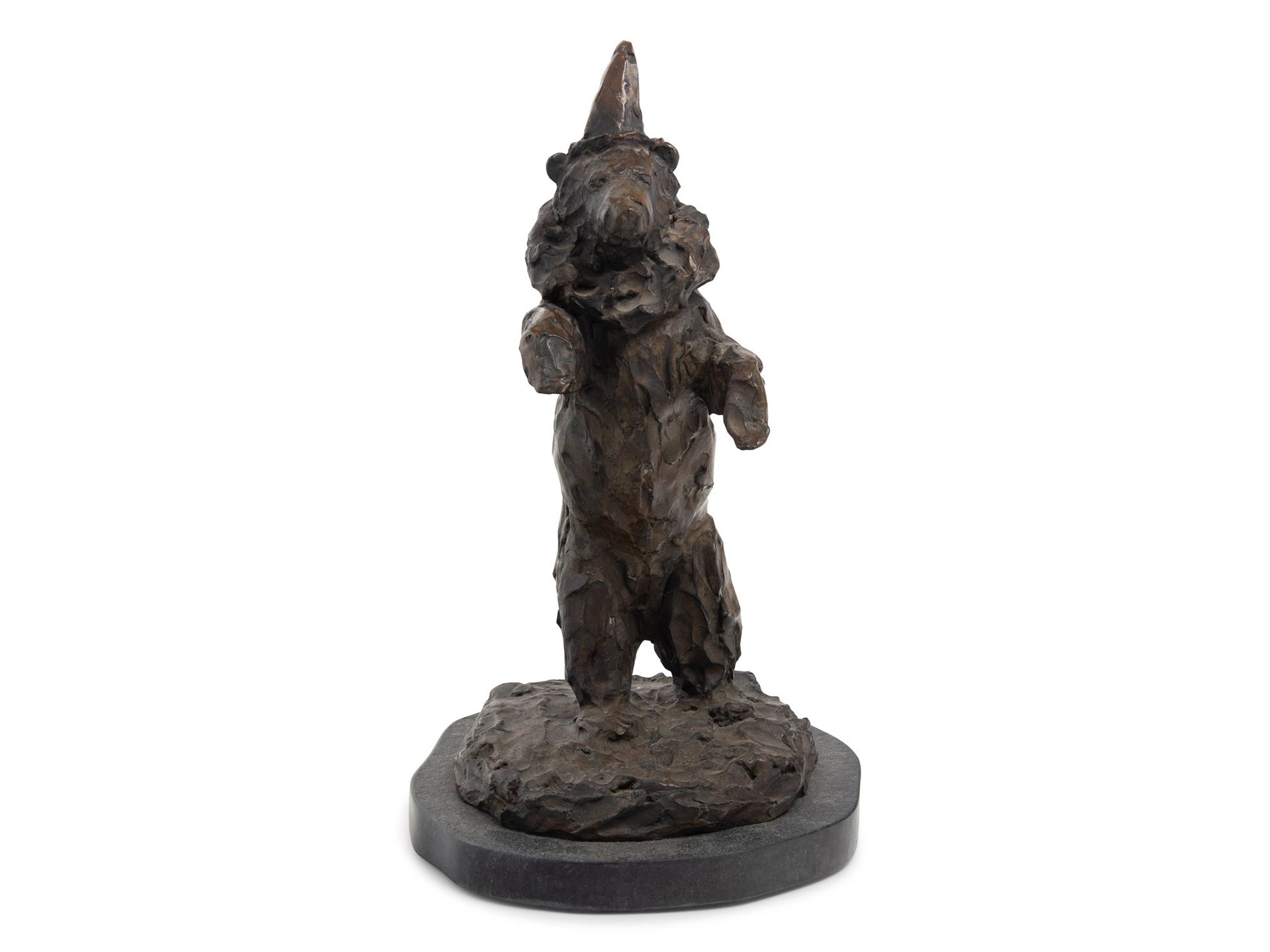 A. Yarnan (American, 20th Century)
Circus Bear
bronze
signed on base and stamped Modern Art Fdry, NY on base rim
Height 18 1/2 inches.
Property from the Estate of Patricia Ann Black Smyth, Santa Fe, New Mexico, Sold to Benefit Berea College, Berea, Kentucky
$400 – $600
Frankie Nazario Lucero (New Mexico, 20th Century)
Santa Veronica, 1998
carved and painted wood
signed NAZARIO 98 along the front edge of the base, further inscribed on the underside
Height 20 1/2 inches.
Property from the Estate of Patricia Ann Black Smyth, Santa Fe, New Mexico, Sold to Benefit Berea College, Berea, Kentucky, offered without reserve.
$600 – $800