Offered as a highlight of the April 28th-29th Fine Furniture, Decorative Arts and Silver auction, this Asprey & Co. Silver Twin-Handled Horse Jumping Trophy, Sheffield, 1912 has a storied history.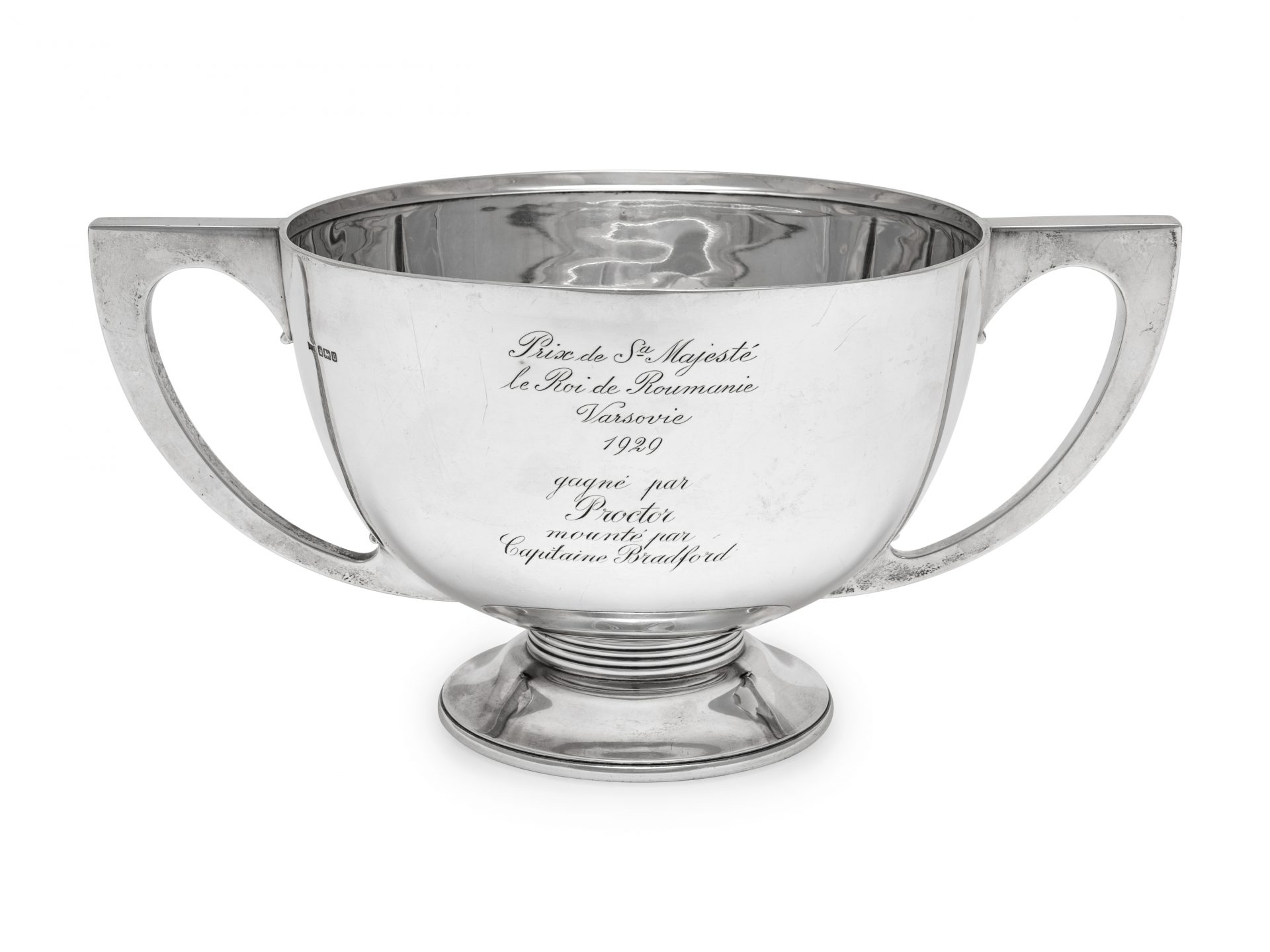 It was awarded to Major General William Brooks Bradford by Michael I King of Romania in 1929. An Army Captain at the time of this particular victory, Bradford was a highly accomplished show-jumper and Cavalry officer in the United States Military. During his nearly 4-decades of service as an officer in the Army, Bradford was a frequent participant and winner of equestrian competitions at the highest global level. His achievements include a 4th-place finish in 'Individual Show Jumping' event at the 1932 Summer Olympics in Los Angeles and captaining the US Olympic Equestrian Team at the 1938 Summer Games in Berlin to a 4th-place team finish. Although he narrowly missed the winner's podium at the Olympic games, he was considered a top horseman of his age. In addition to the trophy being offered at Hindman, Bradford's accolades and honors in the equestrian field include being awarded the Napoleon Cup by the Polish Ambassador to the United States in recognition of his achievement in equestrian events.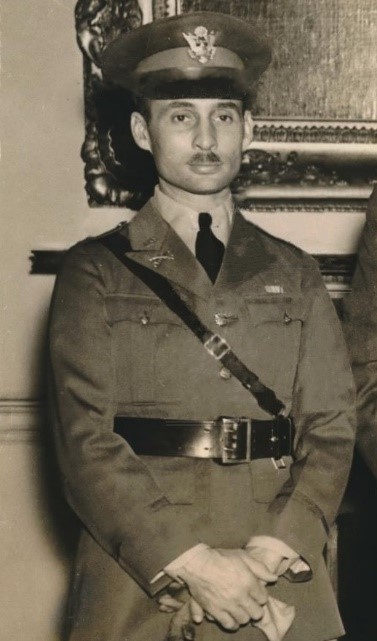 A Graduate of the Virginia Military Institue class of 1917, Bradford served in the Army Cavalry in World Wars I and II. While stationed in Europe during World War I, Bradford attended and graduated from the elite French Cavalry school Ecole de la Cavarie located in Saumur. He retired from the military having achieved the rank of Major General and receiving several medals for his military service including the Bronze Star, Legion of Merit and the Army Commendation Medal with an Oak-Leaf Cluster. He passed away in Rome in 1965 and is burried at Arlington National Cemetery.