For most, the name Karl Lagerfled is synonymous with the Parisian fashion house Chanel. His presence in the 90s and early 00s fashion scene with Chanel was hallmarked by theatrical runways at the Grand Palais, decades of ad campaigns featuring whoever "it" model of the moment was, and of course his signature personal style, silver ponytail and all. However, Lagerfeld worked under a plethora of well known brands in his early career including Pierre Balmain, Jean Patou, and Chloé.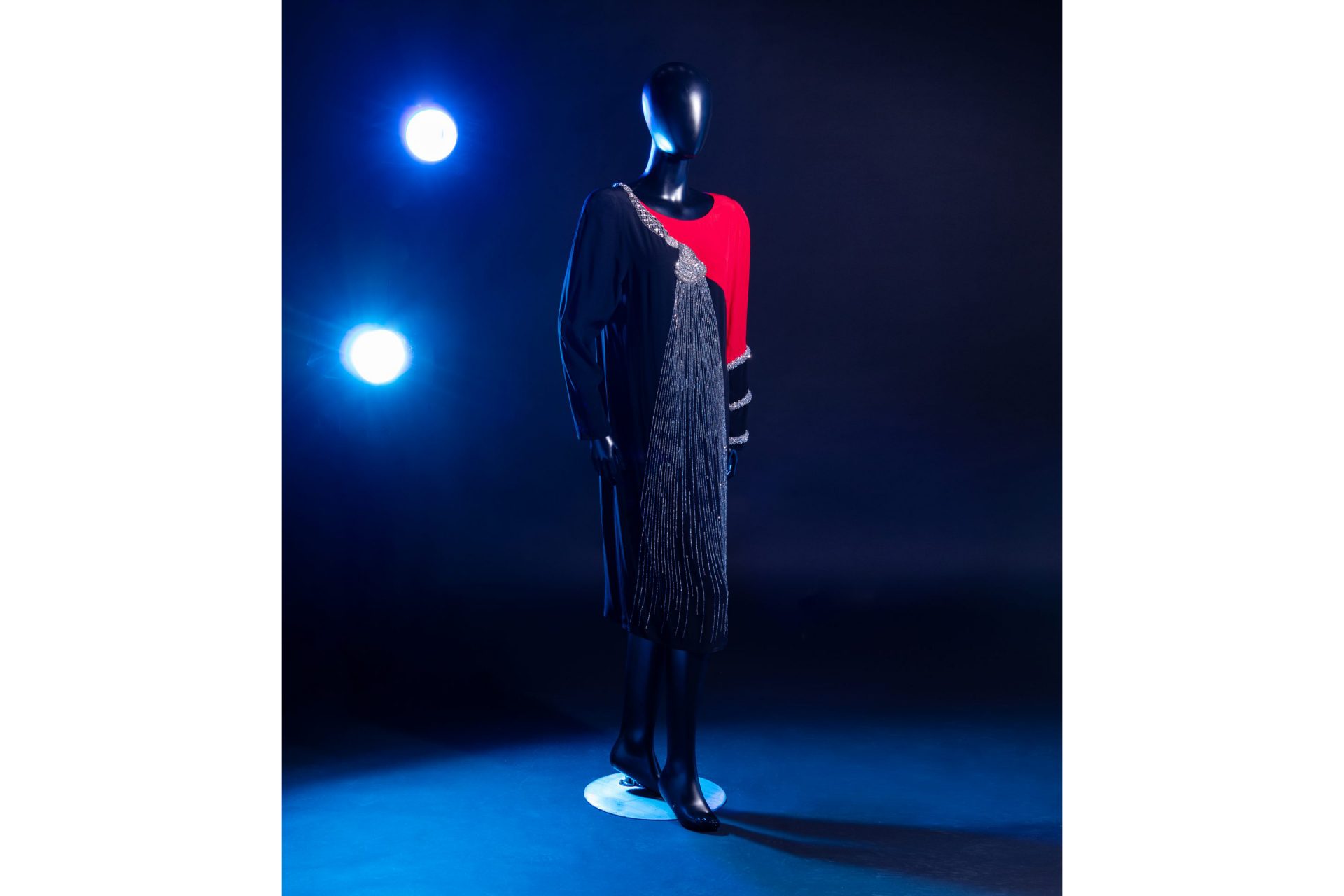 Lagerfeld's tenure at Chloé is particularly fascinating, with the designer entering the company in 1963 alongside fellow designer Graziella Fontana, Tan Giudicelli and Michèle Rosierrs, only to become the house's main designer a mere 3 years later in 1966. Lagerfeld worked with the brand for decades, eventually becoming their art director in 1992.
While at Chloé, Lagerfeld was prolific, producing some of his most playful and irreverent work. Such whimsy is prominent in Chloé's 1983 autumn/winter collection where a parade of models strutted down the runway in garments displaying various plumbing fixtures as accessories to garments inspired by shower heads dripping dazzling crystals. The various iterations of the shower dress became signature pieces of this collection, with two later acquired by Eunice Johnson and the Ebony Fashion Fair (Fig. 1). The shower dress was featured in the 1983/84 Ebony Fashion Fair where Mrs. Johnson celebrated the piece as Lagerfeld's "most outstanding creation".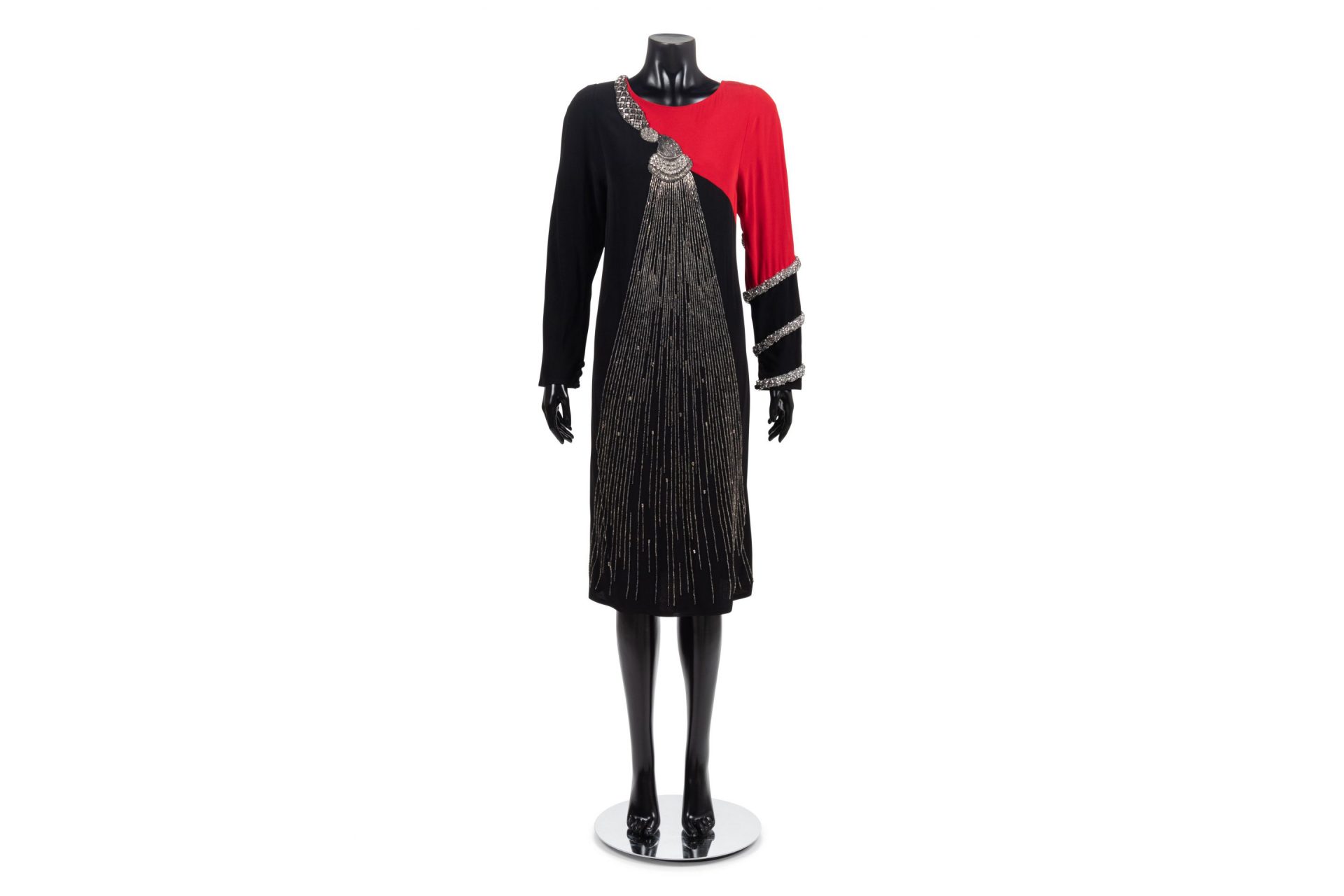 The shower dress's history continued well into the twenty-first century here at Hindman Auctions. The ensemble made its way to the auction podium in the December 6th, 2019 sale Luxe Holiday Featuring Property from Ebony Fashion Fair: The Final Show (Fig. 1). With overwhelming interest from fashionistas and fashion institutions alike, lot 74 sold for a record breaking $32,500 making it the highest selling Karl Lagerfeld at auction. The successful sale of the dress, acquired by the Costume Institute of the Metropolitan Museum of Art, marked a bittersweet end to 2019, selling the same year of Lagerfeld's death. The lighthearted design of Lagerfeld's iconic shower dress compels us to remember the playfulness of his imagination and fashion can, ultimately, be a lot of fun.